Stocks finished the day mixed, with the S&P 500 up around 25 bps, while the Qs finished the day around 16 bps. Meanwhile, 10-year rates increased and are very close to breaking out on the ten-year, and could send rates sharply higher. This really needs to be the focus because the housing index has already started to respond to this, and this could be a serious issue for many of the long-duration, big growth stock that investors juiced up.
The 10-year rate close just above the down trend line that started in 2018. We will need to see this move higher today to confirm, but if it has officially broken out, then it is likely to result in the 10-year moving sharply higher towards 1.05% and potentially back to roughly 1.3%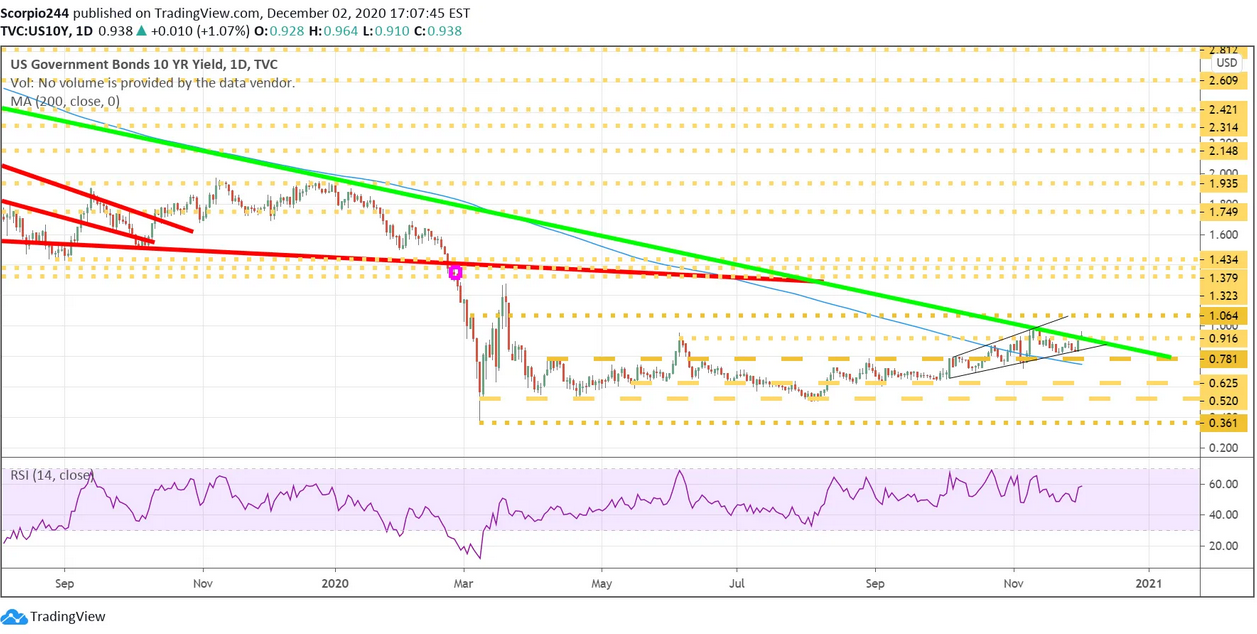 US 10 Yr Treasury Yield Daily Chart
The HGX fell by 2.2% yesterday and continues to diverge from the S&P 500. This is a very rate sensitive part of the market. This is sending what I think to be an obvious signal.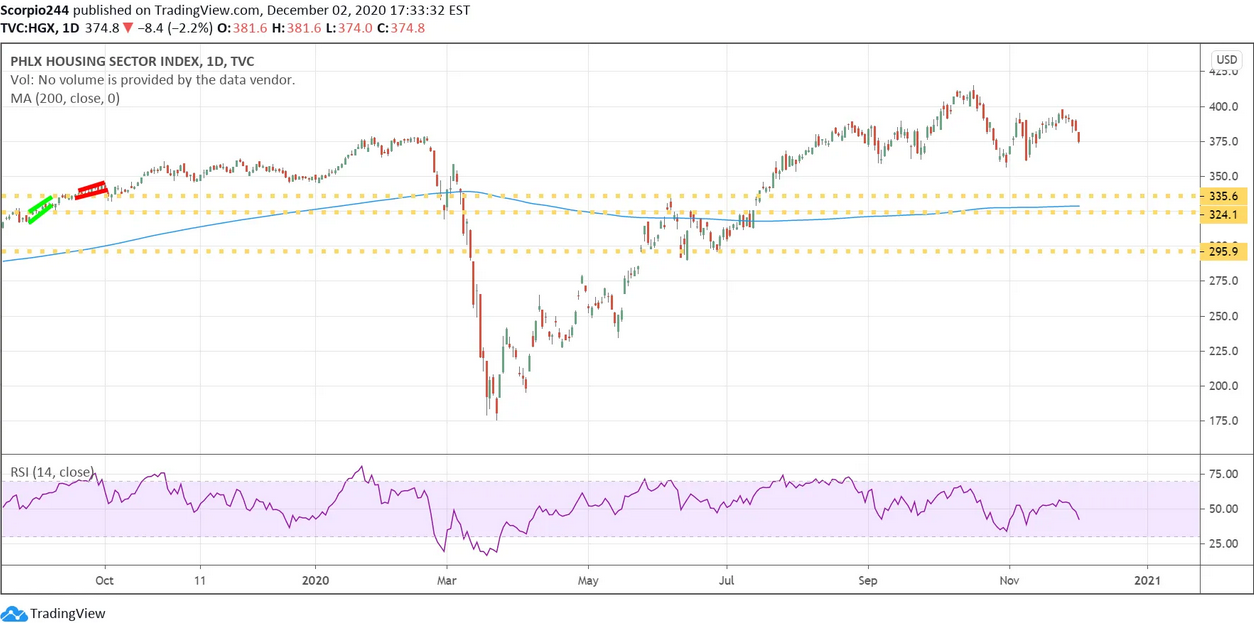 PHLX Housing Sector Index Daily Chart
Advanced Micro Devices (NASDAQ:AMD) rose yesterday and once again failed to break out at $94. Not a good sign for the stock. There are clearly plenty of sellers up at this level, and why not, plenty of shares to be issued.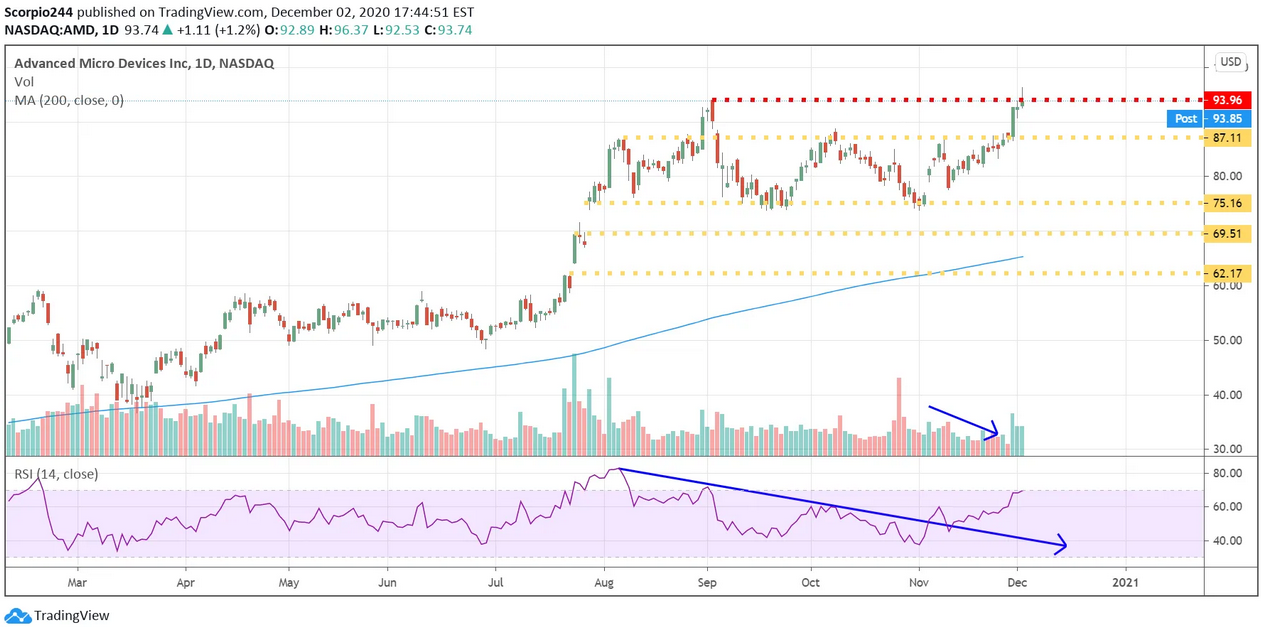 AMD Daily Chart
Leave a comment