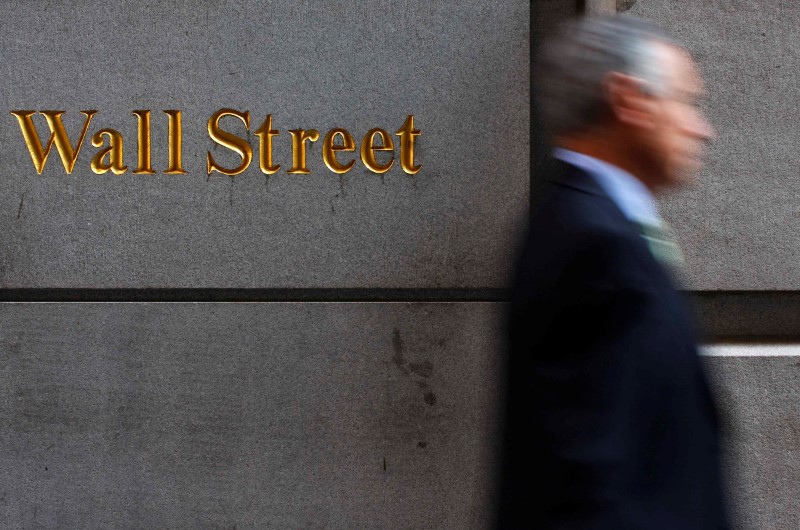 © Reuters.
By Geoffrey Smith
Investing.com — U.S. stock markets opened mostly lower on Wednesday amid signs that the Democratic Party is set to break the Republicans' six-year control of the Senate, finally completing the sweep of administration and Congress that they had appeared to fall short of in November.
Preliminary projections put Democratic candidates ahead in the runoff elections for both of Georgia's Senate seats, results that – if confirmed – would create a 50-50 split in the upper chamber and leave overall control in the power of vice president Kamala Harris' casting vote.
Global stocks had received the news positively overnight, pricing in greater expectations of higher fiscal stimulus and a more collegial foreign policy than that pursued by outgoing President Donald Trump. Such hopes were reinforced by the announcement by payrolls processor ADP that private-sector employment fell by 123,000 in the month through mid-December, paving the way for a big negative surprise when the official nonfarm payrolls numbers are announced on Friday.
However, the news revived fears among U.S. investors of higher taxes and tighter regulation.
By 9:40 AM ET (1440 GMT), the Dow Jones Industrial Average was up 57 points, or 0.2%, at 30,449 points, but that was overshadowed by a 0.9% drop in the Nasdaq Composite. The S&P 500 was down 0.1%. All three indices were rebounding, after their futures contracts had initially posted bigger losses overnight.
The stocks that fared best were those likely to be most affected by the loss of Republican restraint on new legislation. That went particularly for pot stocks – Canopy Growth Corp (NASDAQ:CGC) (TSX:WEED) stock rose 16% and Aurora Cannabis (NYSE:ACB) stock rose 14% – and banking stocks, which rose broadly as the market anticipated more federal government borrowing, driving the 10-year Treasury yield above 1% for the first time since last February. Higher bond yields help bank profitability by widening the margin short and long-term lending rates. Shares in Wells Fargo (NYSE:WFC), Citigroup (NYSE:C) and Bank of America (NYSE:BAC) all rose by more than 5%.
By contrast, shares in Facebook (NASDAQ:FB), Apple (NASDAQ:AAPL) and Microsoft (NASDAQ:MSFT) all fell by more than 2%, amid fears that a unified Democrat Congress and administration could regulate them more tightly, particularly with regard to antitrust issues.
Tech stocks are also in general highly exposed to profit-taking driven by fears that a Democratic Congress will raise taxes on capital gains, most of which have accrued in a relatively small number of megacap tech companies over the last few years. Netflix (NASDAQ:NFLX) stock fell 2.9%, while Zoom Video (NASDAQ:ZM) stock fell 4.6% and Pinterest (NYSE:PINS) stock fell 4.0%.
Leave a comment