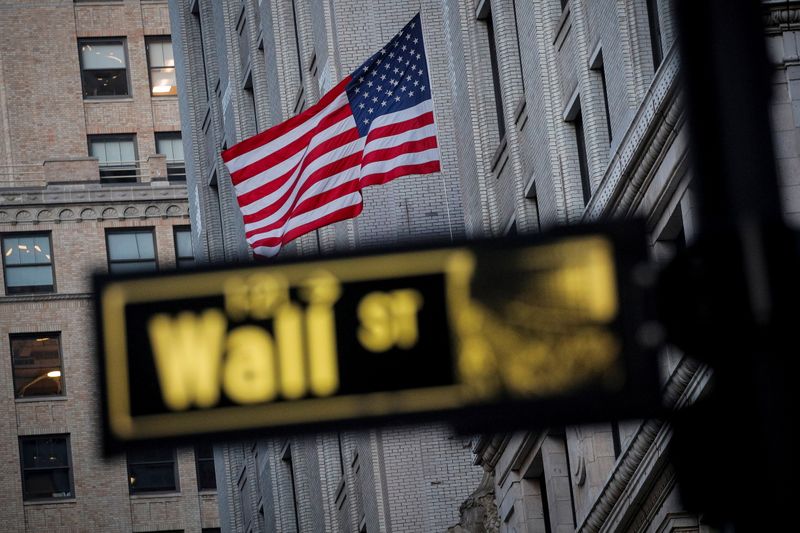 © Reuters
By Geoffrey Smith
Investing.com — U.S. stock markets opened in subdued fashion on Thursday, with most of the momentum from the recent vaccine-driven rally having petered out, and with investors wary of buying too early into news of a fiscal stimulus package from a still-divided Congress.
News from the Labor Department that initial jobless claims fell for the first time in three weeks gave only moderate support, but it was enough to push a modestly negative overnight session into the green.
By 9:35 AM ET (1435 GMT), the Dow Jones Industrial Average was up 78 points, or 0.3% at 29,950 points, while the S&P 500 was up 0.1% and the Nasdaq Composite was up 0.3%.
Initial jobless claims totaled 712,000 last week, down from 775,000 the week before, in what is the most up-to-date snapshot of the labor market available. The official labor market report for November, which is due out on Friday and which is expected to show a rise of 459,000 non-farm jobs, only covers the period through the middle of the month.
Of the early movers, Tesla (NASDAQ:TSLA) stock gained 3.2% after Goldman Sachs (NYSE:GS) upgraded its stance to "buy" from "neutral", raising its price target to $780, reckoning with the more rapid adoption of electric vehicles.
Chevron (NYSE:CVX) stock, meanwhile, rose 0.1% after the oil major cut another $5 billion from its central case scenario for annual capital spending through 2025. Oil and gas stocks in general were overshadowed by a further delay to the start of a key meeting between the Organization of Petroleum Exporting Countries and its allies, notably Russia.
The meeting had already been pushed back by two days amid disagreements over whether or not to raise production at the start of next year.
Elsewhere, Splunk (NASDAQ:SPLK) stock fell 25% after the data-analysis software provider reported a wider loss for the fiscal third quarter, as well as 11% dip in revenue.
The increase in demand for remote IT services due to the pandemic was also in evidence in positive earnings reports from two cybersecurity companies, Crowdstrike and Secureworks. Crowdstrike (NASDAQ:CRWD) stock rose 14.8%, while Secureworks (NASDAQ:SCWX) stock rose 10.5%.
On the downside, Kroger (NYSE:KR) stock fell 5.8% to an eight-month low after a disappointing quarterly update that accelerated switching out of the defensive grocery store stock. DraftKings (NASDAQ:DKNG) stock fell 2.4% after U.K.-based Flutter Entertainment (LON:FLTRF) raised its stake in fantasy sports rival FanDuel, a sign of more intense competition ahead.
Leave a comment