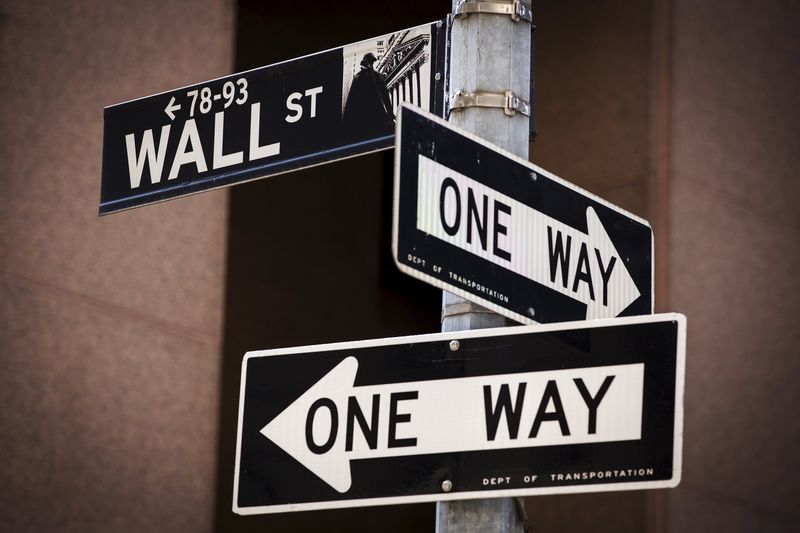 © Reuters.
By Geoffrey Smith
Investing.com — U.S. stock markets opened at new record highs for a second straight day on Tuesday, as hopes for a boost to the already-agreed fiscal stimulus package dovetailed with the urge to do some "window-dressing" of year-end balance sheets.
By 9: 35 AM ET (1435 GMT), the Dow Jones Industrial Average was up 131 points, or 0.4% at 30,535 points. The S&P 500 and the Nasdaq Composite were also both up 0.4%. All three had posted their highest ever closes already on Monday, supported by confidence that the stimulus package would put a floor under household spending – the biggest part of the U.S. economy – for the next few months.
It still isn't clear whether the Senate will vote on a motion passed by the House of Representatives on Monday increasing the direct payments to most U.S. households to $2,000 from $600, as originally foreseen. Vermont Senator Bernie Sanders has said that if the Senate doesn't make time for a vote, he will filibuster a vote on the Defense Spending bill that is needed in order to override President Trump's veto on that piece of legislation. However, Republican Senators have consistently refused to back anything higher than a $600 payment.
Among the conspicuous early movers were AstraZeneca (NASDAQ:AZN) ADRs, which rose 1.9% as various reports suggested that U.K. health regulators could approve its Covid-19 vaccine for use as early as today.
Approval from any advanced economy is likely to accelerate the rollout of a vaccine that is substantially cheaper than many of its rivals, even though there are doubts that it is as effective as the drugs developed by Pfizer (NYSE:PFE) and Moderna , which were approved earlier in the month.
Moderna (NASDAQ:MRNA) stock, which has been under pressure for most of the time since its drug was approved for emergency use by U.S. regulators, fell another 9.7% in early trading.
Elsewhere, Fiat Chrysler (NYSE:FCAU) stock ground out a new 52-week high, although it wasn't obvious that the announcement of a new $2.5 billion investment in Poland to build electric and hybrid vehicles was responsible for the move.
Snap (NYSE:SNAP) stock rose 11% after analysts at Goldman Sachs reportedly raised their 12-month price target to $70. Even after the opening move, that's some 30% above the current price.
Leave a comment