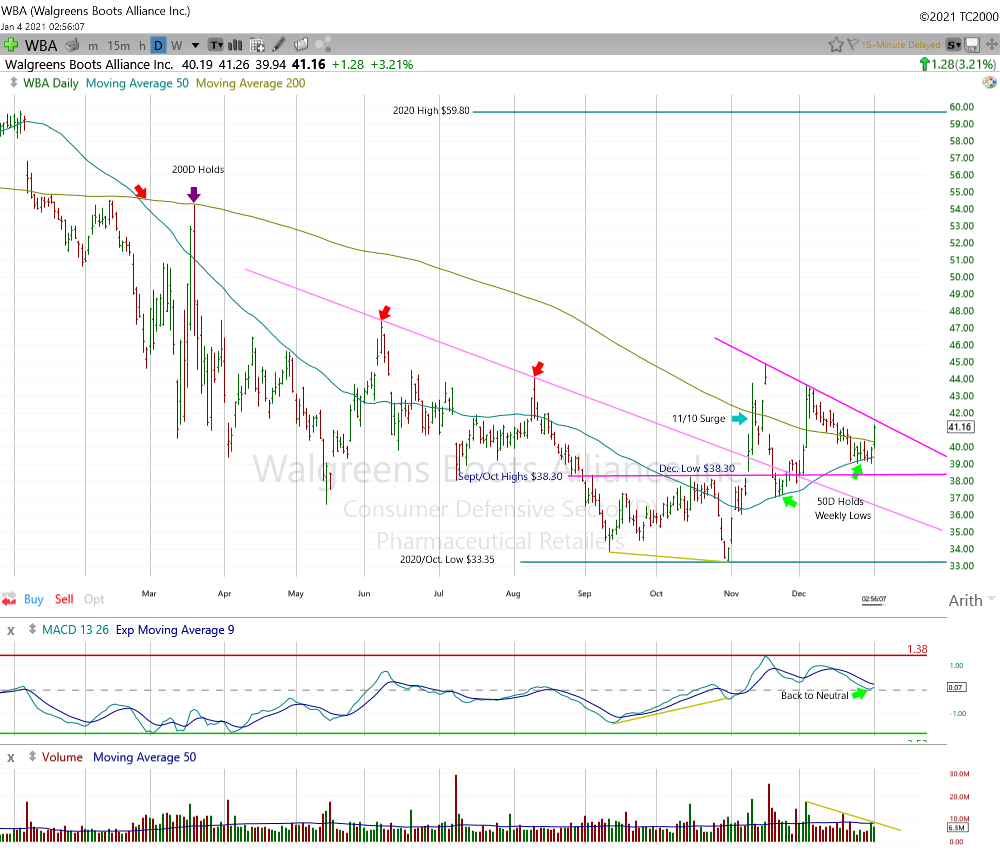 Walgreens BootAlliance Daily Chart.
Not many winners in the Dow Jones Industrials today. Walgreens Boots Alliance (NASDAQ:WBA) is an exception. Shares have been green since the bell as they head for a 3+% gain. Impressive divergent action to say the least. This powerful move is driving the stock well past last week's high, while the S&P 500 dips below last week's lows.
The 50-day moving average has provided solid support since early November.
The 50D has held the last two weekly lows.
Daily MACD, which reached overbought levels shortly after the vaccine news in early November, has been completely worked off. MACD begins the new week at neutral.
Will WBA be a leading in the new year? Impressive way to start 2021.
Note: We are long in some managed accounts.
You can read Gary S. Morrow's original post here.
Leave a comment