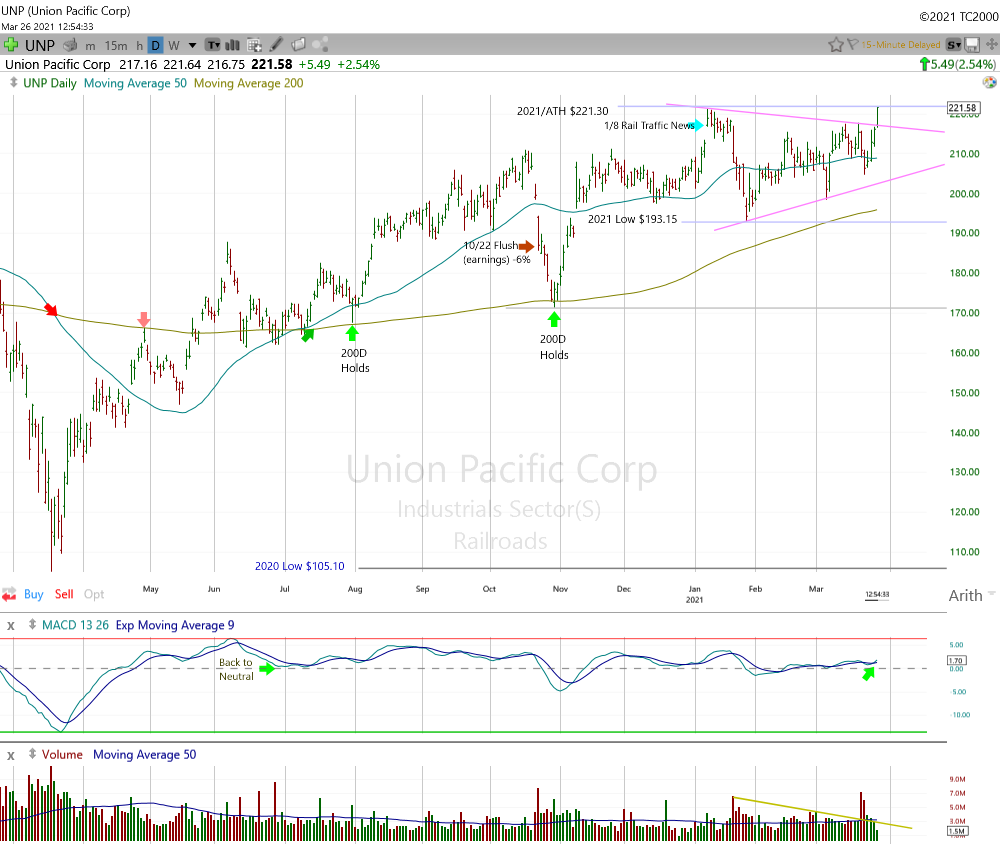 Union Pacific Daily Chart.
Shares of Union Pacific Corporation (NYSE:UNP) are trading at new all-time highs as the week comes to a close. At midday UNP is up over 2.5% and is beginning to push past heavy resistance near the January peak. This powerful move may bring an end to a very narrow consolidation the stock has been tracing out since the powerful news inspired Jan. 8 open.
We believe UNP is setting up well for a fresh rally leg. Despite trading near all-time highs, the stock is well below overbought levels (daily MACD). The range-bound trade that began in early November could yield to a huge upside move in the near term.
Solid support is in place near the February, early March highs ($215-$218). On the downside, a close back below $204.00 would violate this week's low, sending a clear warning sign that more sideways action will be needed before a new bull phase can take hold.
Note: We are long UNP in some managed accounts.
You can read Gary S. Morrow's original post here.
Leave a comment