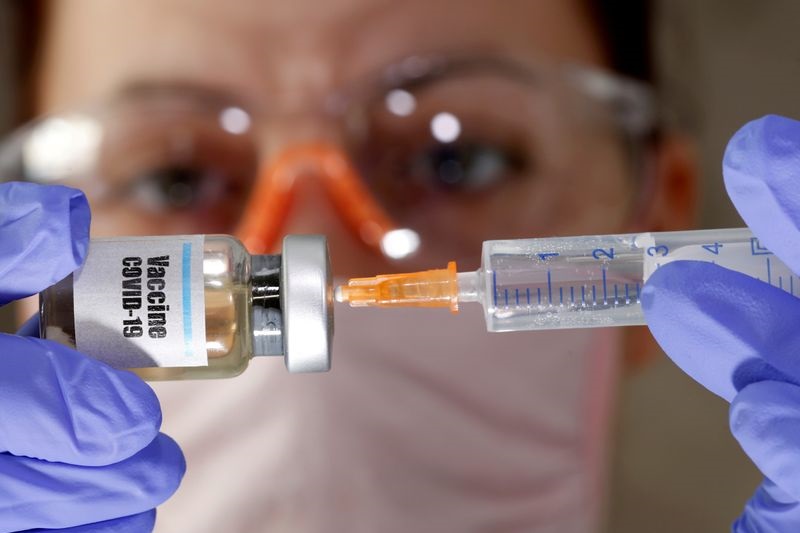 © Reuters
By Yasin Ebrahim
Investing.com – The Food and Drug Administration on Friday gave emergency authorization to the Pfizer-and-BioNTech Covid-19 vaccine as the pandemic reaches a critical point in the United States.
Pfizer (NYSE:PFE) rose 0.2% in aftermarket hours and BioNTech SE (NASDAQ:BNTX) was up 0.1%.
The emergency use is authorized for those aged 16 and older.
"The FDA's authorization for emergency use of the first COVID-19 vaccine is a significant milestone in battling this devastating pandemic that has affected so many families in the United States and around the world," said FDA Commissioner Stephen M. Hahn, M.D., in a statement Friday night.
White House Chief of Staff Mark Meadows on Friday told Dr. Hahn to approve the vaccine by Friday, or hand in his resignation, the Washington Post reported earlier in the day, citing unnamed sources.
Health and Human Services Chief Alex Azar earlier Friday said he expected the vaccine to be available in the U.S. by Monday. The authorization paves the way for the vaccine to be rolled out quickly.
Earlier on Friday, Trump had called on Hahn to get the vaccine out, and accused the FDA commissioner of "playing games."
Leave a comment