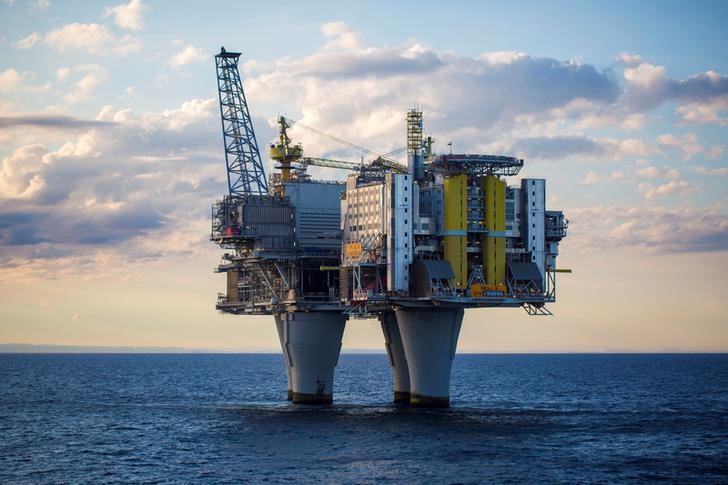 © Reuters.
By Geoffrey Smith
Investing.com — Oil and gas stocks in Europe were flying on Friday morning on a surge of relief that major producing countries are still cautious enough about the outlook for the world market to maintain a relatively degree of output restraint.
The Stoxx Oil and Gas index was up 2.5% at 256.52 by 5 AM ET (1000 GMT), its highest level since the early days of the pandemic in March. Integrated majors such as BP (NYSE:BP), Royal Dutch Shell (LON:RDSa), Eni, Total and Equinor all rose by between 2% and 3.5%, while smaller independent companies and oilfield services firms, who have been hardest hit by the collapse in prices in the middle of the year, made bigger gains. Technip (PA:FTI) stock rose 6.4% while Hunting stock and Petrofac (LON:PFC) stock both rose over 5%.
The sector has had a miserable year – the Stoxx sectoral index is still down 22% year-to-date – but the chance of it recouping much of those losses by year-end now seems greatly enhanced by the results of a meeting between OPEC and its allies which resulted in a compromise that proved the bloc is still able to lead the market through consensus-building, rather than pushing the survival of the fittest through a new and destructive price war.
The so-called OPEC+ grouping decided on Thursday to raise output by 500,000 barrels a day from January 1. It's illuminating that crude prices rallied after that decision, even though it went against prior expectations that the current production level would be "rolled over" for another three months. The enduring consensus and the presentation of a united front counts for a lot.
The group has made a virtue out of necessity. Higher prices – Brent is up over 30% since the start of November, when the progress of Covid-19 vaccine development reached a critical stage – were bound to encourage higher production. The desperation of many members to plug holes in their budgets would have led to higher output in January, whether or not it was approved. OPEC+ essentially accepted a slightly higher output ceiling that would be respected, rather than lose credibility by seeing the current ceiling violated left, right and center.
In addition, the OPEC+ ministers agreed to review output levels on a monthly basis, which will enhance the current framework's flexibility. That, too, increases the chance that production discipline will last for longer. Why break a framework that can be bent more easily? Such pragmatism is born of the realization that discipline will be needed for some time yet, given the huge remaining uncertainty over the long-term impact on demand from the pandemic. Even after January's tweak, OPEC+ members will still be keeping 7.2 million barrels of production capacity off line, waiting for a recovery in demand that may be slow, irregular and ultimately incomplete.
That is still a huge supply overhang, equivalent to over 7.5% of current global demand. So the downside risks to crude prices – and to oil stocks – are still there. But there is very little downside to a decision that recognizes such risks and manages them as deftly as this one does.
Leave a comment