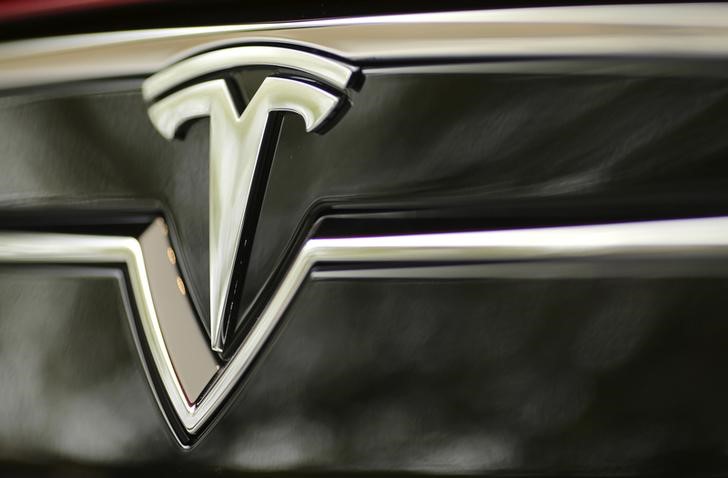 © Reuters.
By Geoffrey Smith
Investing.com — What happens when Tesla (NASDAQ:TSLA) gets competition?
Those looking for the electric carmaker's unhinged market valuation to revert to something more rational have often pointed to the emergence of competitors as a potential trigger for a rerating.
However, Tesla's considerable 'first-mover' advantage has kept such thinking hypothetical so far: even in China, the world's biggest market for electric vehicles, it delivered more cars last year than Li Auto (NASDAQ:LI), Xpeng (NYSE:XPEV) and Nio (NYSE:NIO) – its three New York-listed Chinese rivals – put together.
But there are signs that its advantage is not going to last forever, especially outside of the U.S., where the personality cult of Elon Musk has less of a stranglehold on the public imagination.
Take Norway, for example. Its extremely high income levels and massive government subsidies have accelerated the adoption of the new technology. According to registration data released by the Norwegian Road Federation (OFV) on Tuesday, battery electric vehicles accounted for over 54% of all cars sold, while hybrids accounted for another 29%. In December, their combined market share rose to over 92%.
As such, Norway provides a rough idea of what a car market will look like when the average consumer can afford an EV.
But the average car buyer here does not appear to favor Tesla over any other brand that can produce a halfway decent alternative: the Model 3 was the company's only representative in the top 20 car models sold last year, and came in only 7th place, with 2,081 sales. Top of the list was the Audi e-tron, with over 7,000 – which bodes well for its parent Volkswagen (DE:VOWG_p). Mercedes-Benz's EQC and even the Nissan (OTC:NSANY) Leaf outsold it. While the OFV's statistics don't break out electric from conventional sales for the VW Golf and Hyundai Kona, it would appear highly likely that their electric versions also easily outsold anything put on the market by Tesla. Established dealer networks and brand recognition still matter, clearly.
Before the fanboys get too worked up, this is not to say that any of the above are objectively better cars. What it does reflect is that Tesla's marketing does not have the same effect on everyone. Almost half of cars bought in Norway are bought by businesses (48.7% in 2020, according to the OFV), and across Europe, almost half of retail car sales are accounted for by women. Neither segment is as susceptible to the tech bro geekery that drives Tesla sales in the U.S., and it is hard to imagine that they ever will be.
Tesla can argue, with reason, that it will be more competitive in Europe when its Berlin plant starts up later this year. And there is no reason to think that it won't sell all of its output easily enough, given the size of the market and the regulatory forces pushing faster adoption of EVs.
But the Norwegian model suggests that Tesla is not going to steamroller competition the way that its valuation demands it must. And, given the faster rollout of electric models by established marques, Tesla will soon see the revenue it gets from selling emissions credits shrivel, exposing its weak operating profitability.
Leave a comment