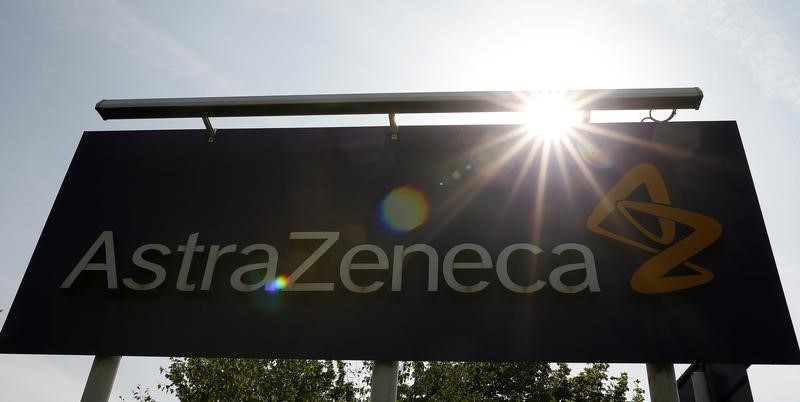 © Reuters.
By Geoffrey Smith
Investing.com — AstraZeneca (NASDAQ:AZN) has come up with a good, old-fashioned acquisition to remind everyone what biotech M&A used to be all about before the pandemic.
The company has agreed to buy U.S.-based Alexion (NASDAQ:ALXN) for $39 billion, a move that will launch it into the high-margin world of treatments for rare diseases. In doing so, it will diversify its own revenue stream, protect itself against patent cliff effects and – it hopes – strengthen cash generation both to service a progressive dividend policy and whittle down a debt load that is one of the few long-term concerns of shareholders.
Astra's share price fell 5% by mid-morning in London, amid some worry that it may yet get dragged into a bidding war. However, on the terms disclosed, there is not too much to dislike about the deal.
The price represents a premium of around 43% on the one-month average price for Alexion, which may look expensive at first glance, but is par for the course in the sector. In any case, Astra is covering two-thirds of the cost with its own generously-valued stock, reaping the rewards of past value creation under chief executive Pascal Soriot.
The beauty of it is that Alexion's business, which depends heavily on a single blockbuster drug, should command a higher valuation when incorporated into a broader portfolio of drugs. Alexion's share price has gone nowhere for the last four years not least because of concerns about patent expiry that have only partly been allayed by the development of Ultomiris, a second-generation version of its cash cow Soliris.
In its most recent update, Alexion reported that sales of Ultomiris more than tripled in year-on-year terms in the third quarter, suggesting that it is successfully transitioning patients to the new drug, whose patent protection runs for longer.
All that gives AstraZeneca (NASDAQ:AZN) the confidence to say the deal will raise earnings per share by 10% over the next three years, with annual synergies of $500 million far offsetting one-off costs of $650 million. Dividend cover, it added, will be "materially enhanced." While the company is borrowing another $17.5 billion to finance the deal, around 20% of that will go to refinancing Alexion's debt.
It's been easy to forget that this is the kind of move that had already made AstraZeneca the most valuable stock in the FTSE100 even before the events of this year. The intense spotlight on the race for a Covid-19 vaccine has left much of the longer-term action in the biotech sector in the shadows.
The deal shows that the company hasn't forgotten to plan for life beyond the pandemic – rightly so, given that it isn't likely to earn much out of its vaccine: it has promised to distribute that more or less at cost as long as the pandemic lasts.
Leave a comment