No surprise to see sellers make an appearance yesterday, after a sequence of gains. It was fairly measured selling without any real panic and the percentage loss was light.
Buyers were able to make back some of the losses by the close of business. The first test for the indices will be the January swing high.
Both the NASDAQ and S&P are underperforming the Russell 2000, so there was a risk selling could have been more emphatic for these indices, but this was not the case on Wednesday.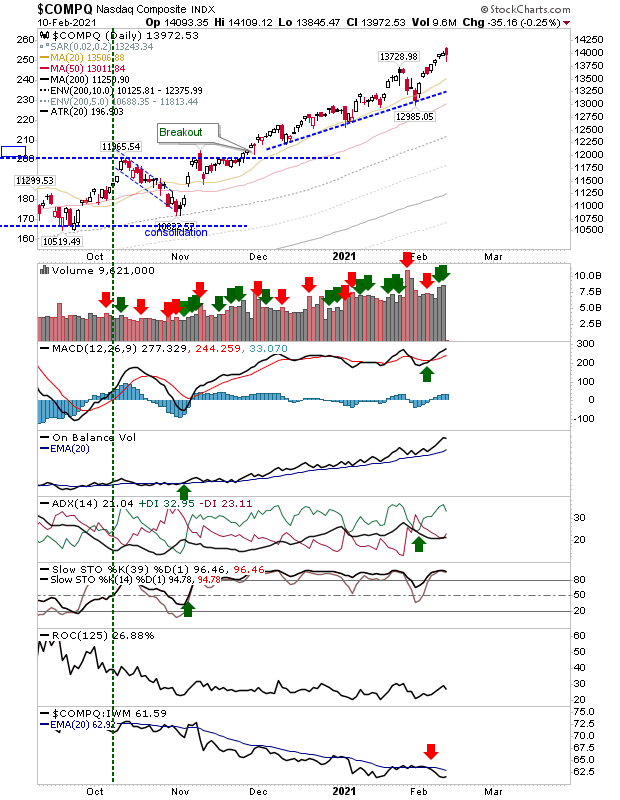 COMPQ Daily Chart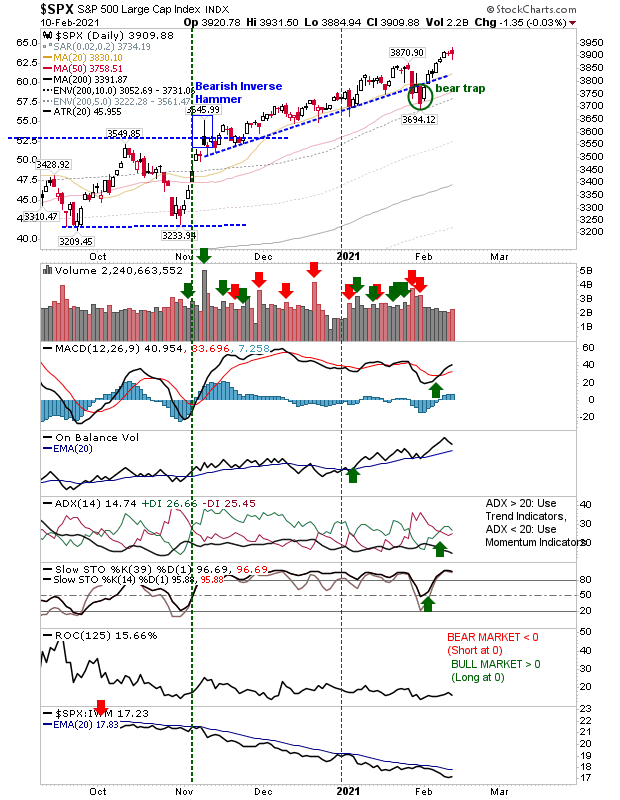 SPX Daily Chart
The Russell 2000 (via IWM) also experienced heavier volume selling despite its relative outperformance.
IWM Daily Chart
Sellers may be starting a run, but it's going to take more than one day of selling to suggest this is anything more than typical action. There isn't more to say until we see how this evolves.
Leave a comment