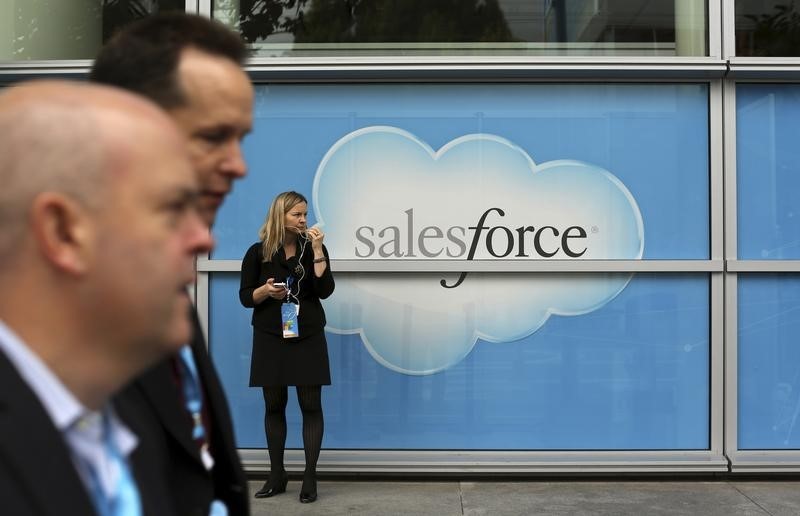 © Reuters.
By Liz Moyer
Investing.com — Despite dropping on Monday, the Dow Jones Industrial Average recorded the best monthly gain since 1987, driven higher by a surge in big brand companies such as Boeing Co (NYSE:BA), Chevron Corp (NYSE:CVX) and JPMorgan Chase & Co (NYSE:JPM).
Rising numbers of new Covid-19 infections, threatening a new set of business restrictions just as the holiday shopping season gets into gear, will weigh on markets. The bad news is countered by optimism that a vaccine is not far off.
Still, travel and leisure stocks aren't likely to recover until life returns to more normal levels of activity. JetBlue Airways Corp (NASDAQ:JBLU), for example, fell on Monday after forecasting worse than expected revenue trends for the fourth quarter.
There have been some stocks that benefited from work-from-home trends, and two of them have earnings this week. Tuesday also offers data on car and truck sales, which have been gaining as people look to replace their public transportation options with more pandemic-friendly options.
Here are three things that could affect markets tomorrow:
1. Salesforce reports earnings and a deal
Salesforce.com Inc (NYSE:CRM) reports earnings after the closing bell on Tuesday, the same day it is expected to unveil a deal to buy the office messaging app Slack Technologies Inc (NYSE:WORK). Shares of Slack surged in advance of the news, ballooning its market value to more than $20 billion.
Salesforce is expected to report earnings per share of 74 cents on revenue of $5.25 billion.
2. Zoom Video beats expectations, and stock could soar on Tuesday
Zoom Video Communications Inc (NASDAQ:ZM), which reports after Monday's closing bell, is widely seen as a beneficiary of pandemic-related stay at home orders that forced students and workers to communicate over video rather than congregate in person. Last week's Thanksgiving holiday in the United States also featured a new facet of daily life in American households: the family Zoom call. This may well change once a vaccine is delivered to the vast majority of the population, but that's a few months off.
Profit of 99 cents a share beat the expectations of analysts tracked by Investing.com, who forecast 76 cents on revenue of $693.4 million.
3. Vehicle sales show rush to pandemic-friendly travel options
People flocked to used car dealers this year to buy a vehicle that will keep them off public transportation, even though people aren't driving as much to offices and schools, at least not now. This has been good for shares of online dealers such as CarMax Inc (NYSE:KMX) and Carvana Co (NYSE:CVNA).
Late on Tuesday, data on auto and truck sales are released. The numbers are reported along with total vehicle sales at 3:00 PM ET (1900 GMT). There were 16.2 million vehicles sold in October, up from 15.7 million in September and continuing this year's trend higher.
Leave a comment