This doesn't foretell a crash, but the S&P, NASDAQ and Russell 2000 are in the 95% (99% for the Russell 2000) of price extension history from their respective 200-day MAs; these scenarios have often been followed by substantial declines and in some cases, bear markets, but a rout is not guaranteed.
Monday's action, involving small gains, is beneficial to longs and keeps the squeeze on shorts.
The NASDAQ is still underperforming against the Russell 2000 but yesterday's buying keeps the rally ticking along regardless.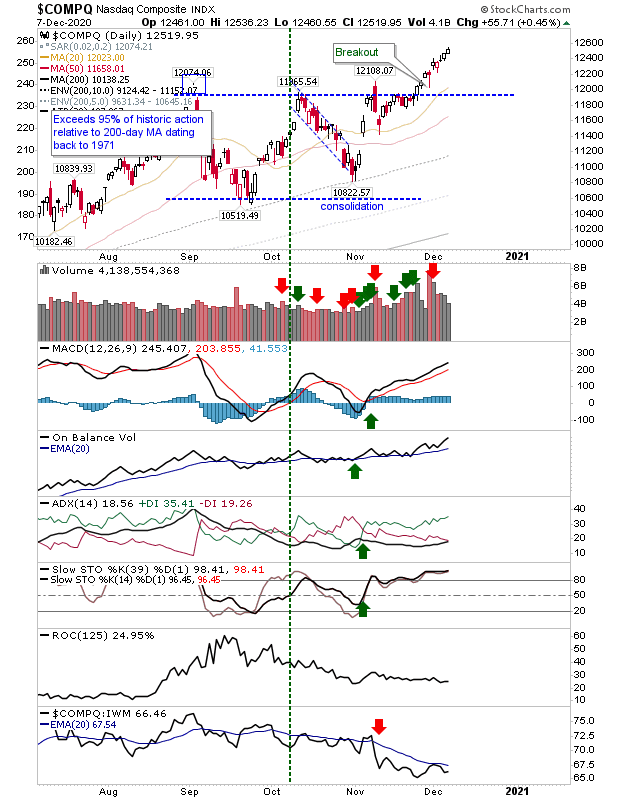 COMPQ Daily Chart
The S&P didn't add anything yesterday and relative performance against the Russell 2000 has been falling off a cliff since October. However, the breakout rally is intact and there is some room to defend support should it be needed.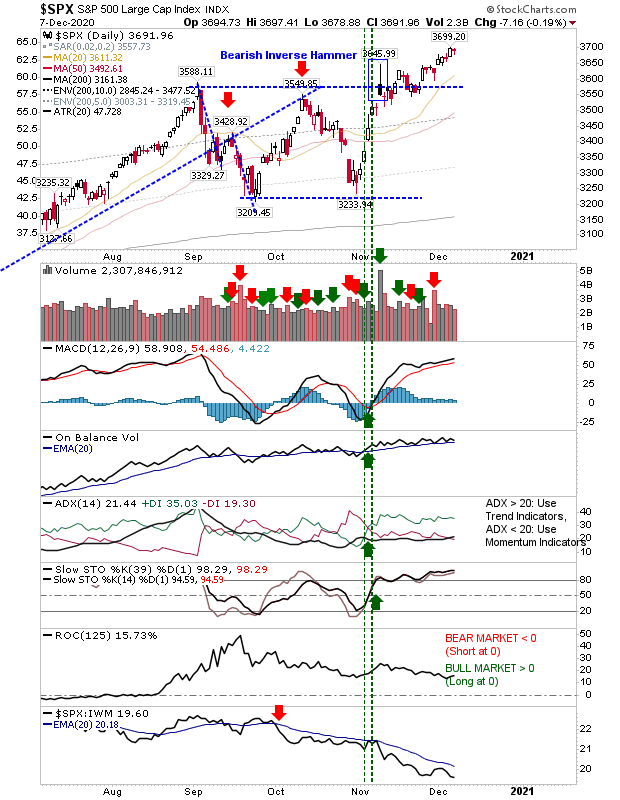 SPX Daily Chart
The Russell 2000 (via IWM) consolidated Friday's gains and maintained technical strength. The rally running from October is still in good shape although volume has been falling on rising price.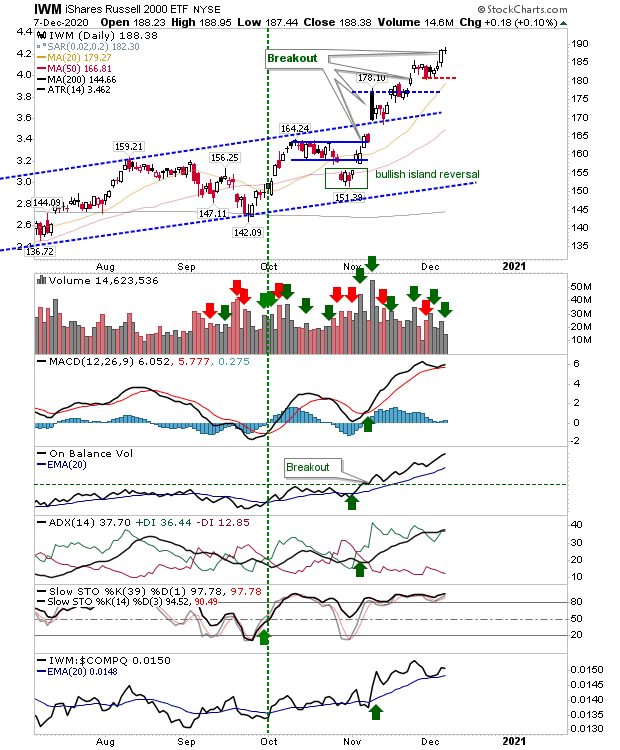 IWM Daily Chart
Things still look good for bulls but we have entered a zone of historic extremes and this invariably sees a period of extended downside within the next couple of months.
Leave a comment