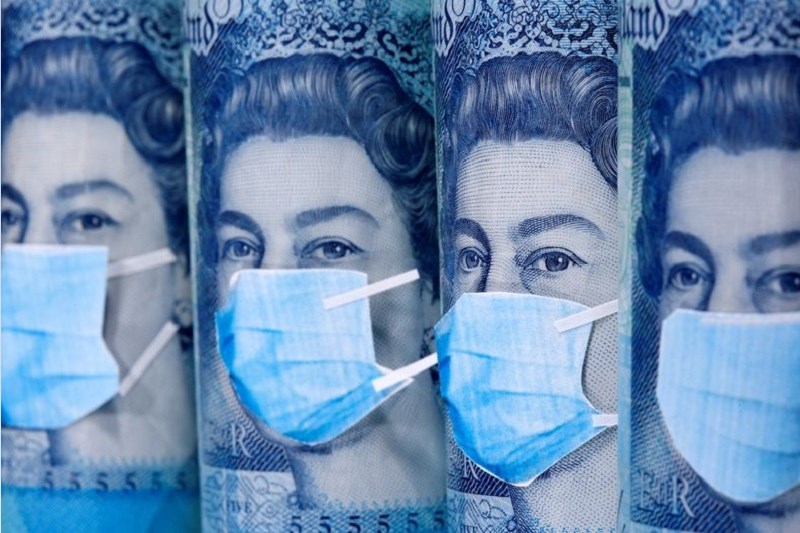 © Reuters
By Yasin Ebrahim
Investing.com – The pound eased against the dollar on Wednesday, as focus shifted to the Bank of England's meeting, with traders eagerly awaiting clues about negative interest rates.
GBP/USD fell 0.16% to $1.3643.
The Bank of England is expected to keep rates at 0.10% and its pace of monthly bond of purchases £845 billion as the speedy vaccine roll out has cooled calls on the bank to provide further support.
But the policy decision will be accompanied by the central bank's report on the potential impact of adopting negative interest rates that could move FX markets, Citi said.
"The biggest catalyst to FX movements will likely come from any hints around NIRP (negative interest rate policy). Given the mixed outlook with near term risks and optimism for the medium term, there are doubts about the MPC's conviction on the direction of monetary policy this week," Citi notes.
"We note vaccine optimism continues to keep the pound well supported, [and] is likely to play out as a medium term catalyst should vaccinations result in a restart of the fragile UK economy," the bank added.
Boris Johnson said Wednesday 10 million people had received the first dose of the vaccine, and added that details of the next phase of the vaccine deployment program will be revealed on Feb. 22.
England's chief medical officer Professor Chris Whitty said he believed that Britain was past the current peak of the virus, though cautioned that infections rates were still high.
Rising expectations for a strong than expected rebound have prompted analyst to persist with their bullish calls on the pound.
"As pressure on the healthcare system abates there may be room for a faster relaxation in social restrictions thereby allowing some of the worst areas of the economy and UK market to rebound – investment, employment and consumer & financial services," Jefferies (NYSE:JEF) said in a research note earlier this week.
Leave a comment