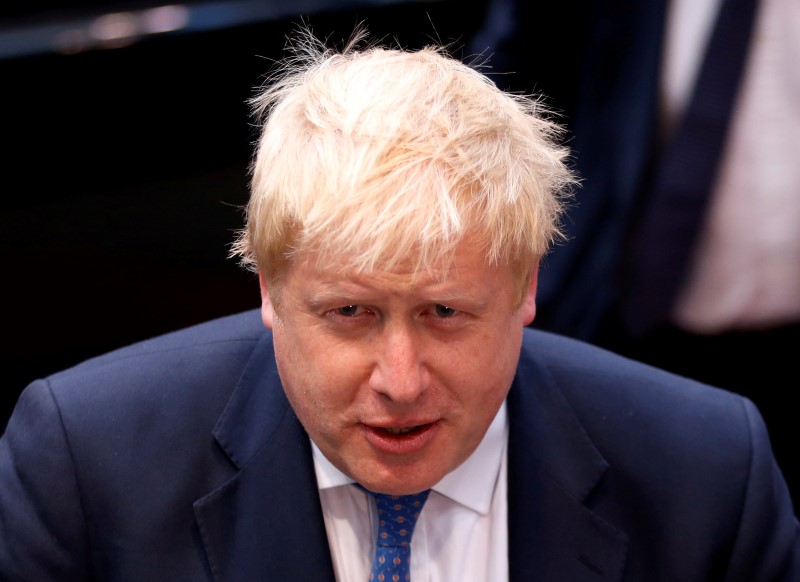 © Reuters.
By Yasin Ebrahim
Investing.com – The pound slumped on Thursday after the U.K. Prime Minister Boris Johnson said there was a "strong possibility" of a no-deal Brexit.
GBP/USD fell 0.79% to $1.3291.
Johnson urged businesses to prepare for a no-deal Brexit outcome, conceding that both sides remain far apart on resolving their differences.
Significant differences remain on three critical issues: level playing field, governance, and fisheries.
The stark warning comes a day after the prime minister traveled to Brussels last night to rescue trade negotiations in a dinner meeting with European Commission President Ursula von der Leyen. But little progress was made as both sides extended the deadline to reach a consensus to Sunday.
The prime minister pledged that negotiators would go "the extra mile" in a bid to prevent the UK leaving the EU without a deal at the end of the transition period on Dec. 31.
The EU on Thursday outlined contingency measures for a no-deal Brexit, citing "significant uncertainty whether a deal will be in place on 1 January 2021."
The proposed contingency measures, which require reciprocity from the UK, are aimed at ensuring that air and road connectivity between the UK and EU continues for six months after the transition period.
"The European Commission has today put forward a set of targeted contingency measures ensuring basic reciprocal air and road connectivity between the EU and the UK, as well as allowing for the possibility of reciprocal fishing access by EU and UK vessels to each other's waters," Leyen said.
The proposals also included a stopgap legal framework that could allow the UK and EU access to each other's waters until 31 December 2021, or until a fisheries agreement with the UK has been concluded, whichever date is earlier.
Leave a comment