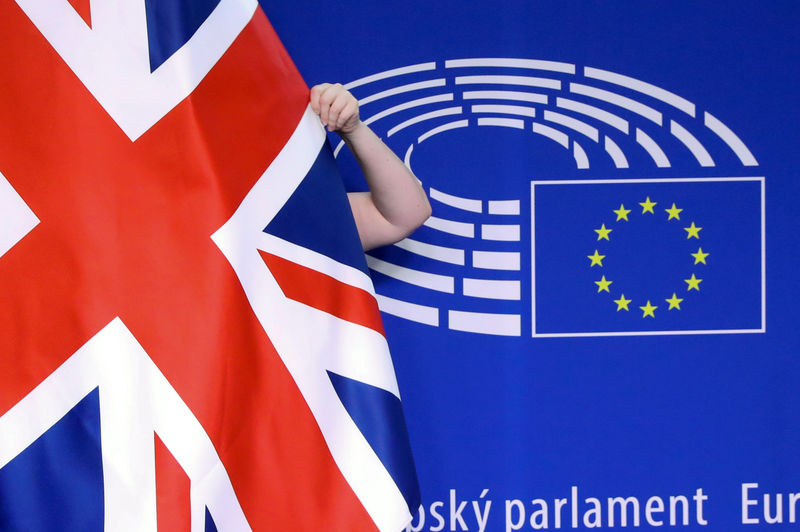 © Reuters.
By Yasin Ebrahim
Investing.com – The pound surged on Wednesday on reports the UK and EU have clinched a Brexit deal after a nine months of negotiations.
GBP/USD rose 0.94% to $1.3485.
The UK and EU have reached an agreement on a post-Brexit trade deal and are in the process of finalizing the legal text of the accord to present to EU members.
The Daily Mail's Jason Groves, citing sources, said a last-minute collapse was "highly unlikely," with UK Prime Minister Boris Johnson said to be weighing up whether to announce a deal on Wednesday or Thursday.
There is mounting pressure to wrap up the deal by Thursday to allow enough time to get it ratified before the end of the transition deadline on Dec. 31.
But full ratification by Jan. 1 is unlikely amid a lack of time for EU members to scrutinize the deal. The accord, would, however, be applied on a provisional basis, with EU members voting later in the month, according to media reports.
The deal has been long in the making, with both sides choosing to kick the can down until the last minute. The UK and EU started talks on a post-Brexit deal on Feb 1, a day after the UK officially withdrew from the EU.
Market participants piled into sterling amid numerous reports that the announcement of a deal was imminent.
"While headlines have oscillated back and forth between a deal has been struck and advising caution, it seems that at the point of publishing the headlines and guidance from officials lean toward a decent chance of striking a formal agreement today," Scotia Economics said.
Leave a comment