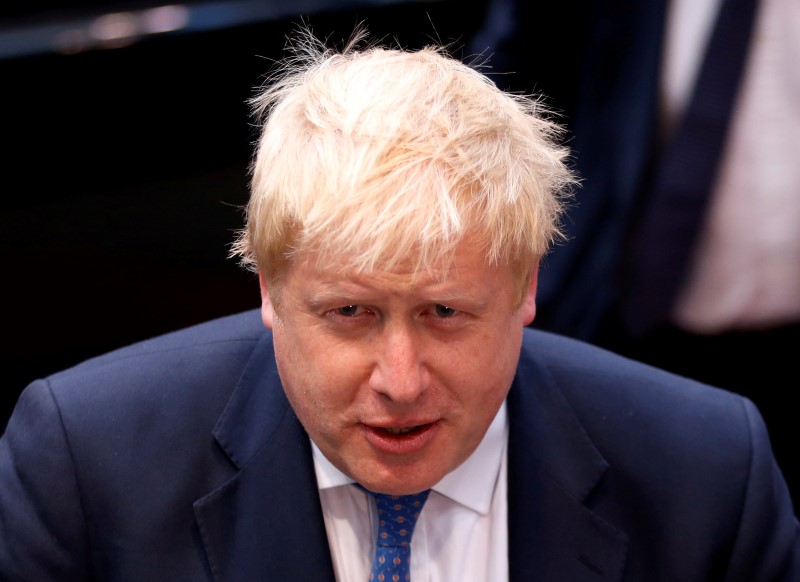 © Reuters.
By Yasin Ebrahim
Investing.com – The pound recovered some of its losses on Monday as UK Prime Minister Boris Johnson is set to travel to Brussels in a last-ditch effort to broker a post-Brexit deal.
GBP/USD fell 0.28% to $1.3399, but had been down more than 1% intraday.
Boris Johnson and European Commission President Ursula von der Leyen will iron out the remaining differences on a post-Brexit trade deal in the coming days, the pair announced in a joint statement.
"We agreed that the conditions for finalizing an agreement are not there due to the remaining significant differences on three critical issues: level playing field, governance and fisheries," the statement said. "We asked our Chief Negotiators and their teams to prepare an overview of the remaining differences to be discussed in a physical meeting in Brussels in the coming days."
In an apparent olive branch to the EU, Johnson is said to have offered to drop the UK's controversial internal markets bill in exchange for a deal. The legislation has drawn strong criticism from the EU as it seeks to undermine parts of the Brexit Withdrawal Agreement.
The early-day slump in the pound arrived after EU chief negotiator Michel Barnier reportedly admitted in an update to EU leaders that a deal continues to hang in the balance and set a new deadline of Wednesday to conclude talks.
Both sides have upped the mixed messages on post-Brexit deal progress casting doubt among investors on whether any progress has been made.
"It is very difficult to work out how much of the toing and froing is stage-managed theatrics and how much represents genuine differences between the UK and EU. The market just wants to know one way or another if a no-deal outcome is on the agenda," said AJ Bell, a financial services firm in London, according to the Telegraph.
Leave a comment