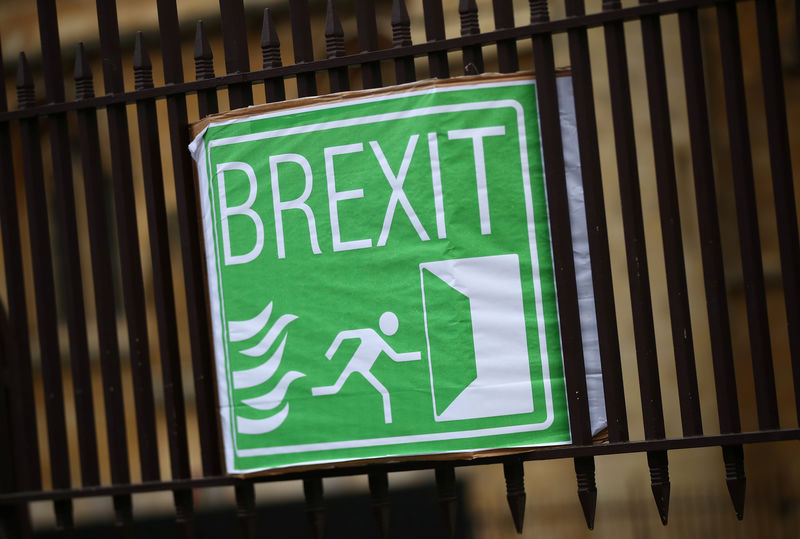 © Reuters.
By Yasin Ebrahim
Investing.com – The pound cut gains Friday after the U.K. after the EU's Brexit negotiator Michel Barnier said talks had paused and added that conditions for a deal not yet been met.
GBP/USD rose 0.11% to $1.3437.
After one week of intensive negotiations in London, the U.K. and EU agreed to pause talks as the conditions for a post-Brexit agreement are not met, Michel Barnier said. European Commission President Ursula von der Leyen and Prime Minister Boris Johnson will attempt to make progress on a deal in talks set for Saturday.
The update comes on the heels of a report from the U.K. conceding that talks were at a "very difficult stage."
That cooled some earlier optimism that a deal was "imminent" and could be reached before the end of the week.
"(T)time is in very short supply and we are at a very difficult point in the talks," Johnson's spokesman said. "What is certain is that we will not be able to agree a deal which doesn't respect our fundamental principles on sovereignty and taking back control."
The pound surged earlier Friday after Reuters reported an EU official as saying that a trade deal was "imminent" and could be expected this weekend.
Talks have been held up by several issues including fishing quotas, level playing field rules, and governance.
Both sides are reported to have reached a compromise on fishing quotas.
Under the reported proposal, the U.K. would hold onto increased stocks of fish that are sold in the U.K., while the EU will keep similar quotes of stock that are popular in the EU but not in the U.K.
The spotlight on the progress of Brexit talks has intensified recently as both sides attempt to get a deal over the line before end of the Brexit transition period on Dec. 31.
If the U.K. and EU fail to reach an agreement by the December-end deadline, then the U.K. will be forced to trade with the EU under World Trade Organization terms.
Leave a comment