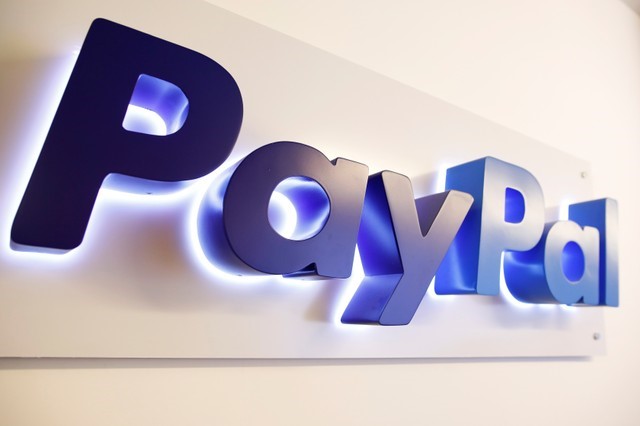 © Reuters.
Yasin Ebrahim
Investing.com – Paypal reported a sharp jump in earnings as the pandemic-fueled increase in e-commerce shopping drove up online payments.
PayPal Holdings Inc (NASDAQ:PYPL) was up 1.8% on the news after a run-up of nearly 9.72% year to date.
Earnings per share rose to $1.32 per share from 43 cents per share a year earlier, while revenue was up 235% to $6.12 billion.
Total payment volume rose 39%, to $277 billion, in the fourth quarter from the prior-year period as net new active accounts jumped 24%, to 16 million.
Venmo, its peer-to-peer payments app, processed about $47 billion in payment volumes in Q4, up 60% annually.
Looking to 2021, the company guided non-GAAP EPS growth of about 17%, in-line with consensus estimates but well below the 31% pace of growth in 2020, while revenue was expected to grow 28% for the year.
"The online payment industry has a strong upside at a time when e-commerce is gaining traction and market share like never before," said Investing.com analyst Haris Anwar. "PayPal has positioned itself strategically by acquiring a variety of companies during the past five years that allowed it to keep pace with the rapidly-changing financial technology. In addition, the company is trying to make itself stickier with consumers once the pandemic is over. It's adding more services to its wallet, including instalment lending, crypto investing and bill payment. For these reasons, PayPal is still very much in a growth phase even after taking into account the explosive growth of the past year, making the stock a good buy-and-hold bet for long-term investors."
Leave a comment