2/2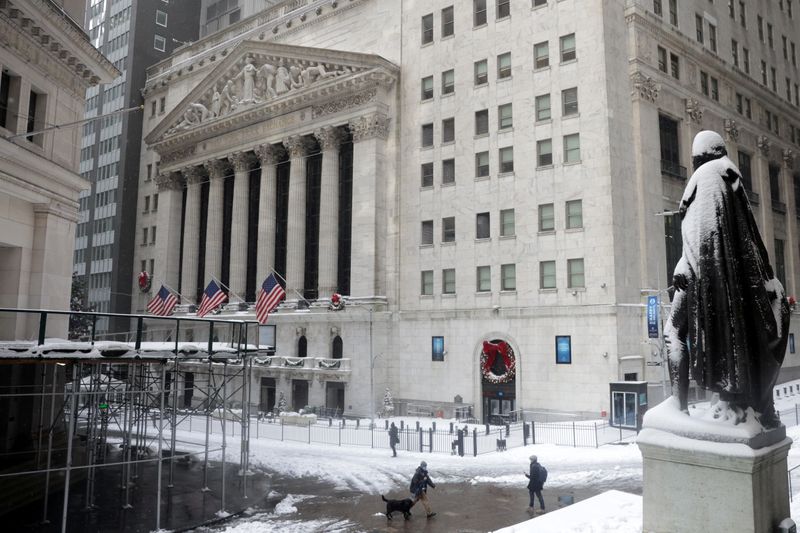 © Reuters. View of NYSE building in New York City 2/2
(Reuters) – The New York Stock Exchange said on Wednesday it will delist three Chinese telecom companies from Jan. 11, in another U-turn a day after U.S. Treasury Secretary Steve Mnuchin told the NYSE chief he disagreed with its earlier decision to reverse the delistings.
The latest move marks the third about-turn, amid confusion over rules set by the Trump administration and escalating tensions within Washington on China policy.
The bourse had on Monday reversed a decision announced just last week to delist , China Telecom (NYSE:CHA) Corp Ltd and China Unicom (NYSE:CHU) Hong Kong Ltd after consulting with regulators in connection with the U.S. Treasury's Office of Foreign Assets Control.
Plans to delist the three Chinese firms were prompted by a White House executive order banning U.S. investment in Chinese military-linked companies.
On Tuesday, Mnuchin told NYSE President Stacey Cunningham that he disagreed with the bourse's prior decision.
Leave a comment