The market is bored with itself. Declining cases. So what? Stimulus cheques on the way? Big deal! It has heard it all at this point. And there's only so long that all assets can go up just for the sake of going up. Malaise is setting in, and it is reflected in the Nasdaq 100 recently.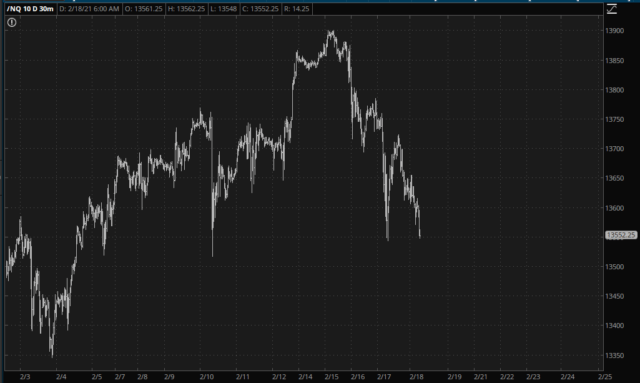 Nasdaq 100 Daily Chart.
Reality will set in at some point, folks. The fact that MicroStrategy is selling hundreds of millions of dollars of low-interest bonds in exchange for buying a fantasy like Bitcoin is going to be one of the laughingstock points of the history books. But we've all been busy going deeper and deeper into this rabbit hole since the year 1987, and particularly since the year 2008, that we don't even recognize the madness any more.
Of course, the oily teens over at WSB are learning some serious life lessons lately. After GameStop (NYSE:GME) blew up in their face, they pushed all their chips forward on their latest hope, Palantir Technologies (NYSE:PLTR) (which, ironically, is in the business of spying in the same oily teens). Multi-hundred-thousand-dollar short-dated calls were bought by ample individuals on PLTR, hoping for some kind of blowout. Instead, it has lost nearly half its value in a matter of days. It as been a train wreck. But hilarious.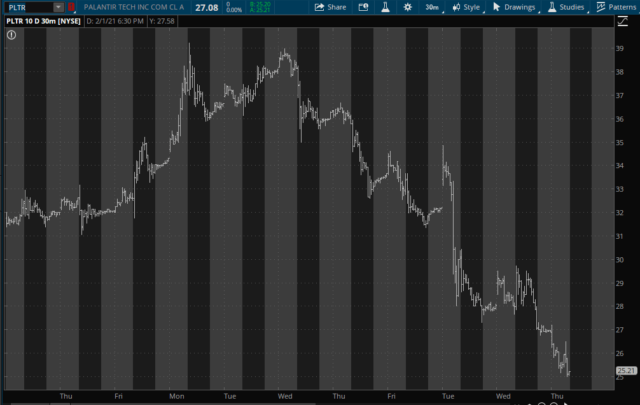 Palantir Technologies Daily Chart.
Thus, the cathartic CBOE Volatility Index is finally showing a pulse. Yesterday, we were at the lowest levels of an entire year. Crib death. Now, the eyelids are fluttering.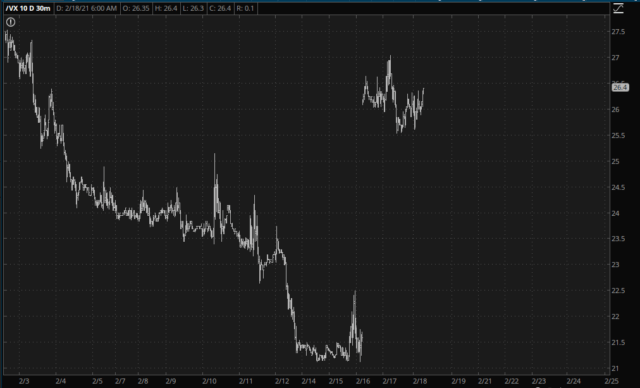 VIX Daily Chart.
My entire options account is devoted to nine puts, all of them with many months left, with the one exception being Peloton (NASDAQ:PTON).
Leave a comment