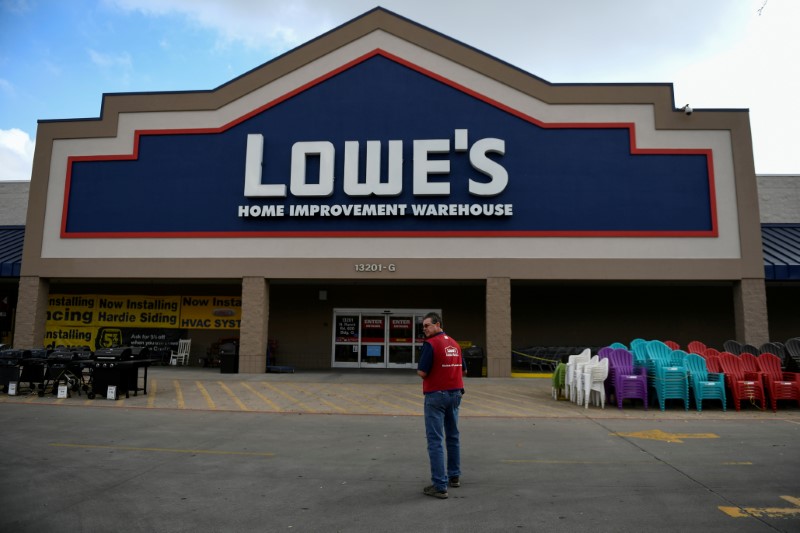 © Reuters.
By Christiana Sciaudone
Investing.com – Lowe's rose 6% as it ramps up to grab market share from rivals, like Home Depot (NYSE:HD).
"The best days at Lowe's (NYSE:LOW) are still in front of us," said Chief Executive Officer Marvin Ellison at an investor conference, following a two-year turnaround that came just in time to support the boom in home improvements Americans are investing in since they're stuck at home all day, every day.
Lowe's reiterated guidance of 22% sales growth for 2020, according to CNBC. Earnings of $8.62 to $8.72 per share are expected for the fiscal year.
The company plans to expand its online-only assortment from kitchen appliances to home decor, and speed up and lower the cost of fulfilling orders to increase its share of the $900 billion U.S. home improvement market.
Lowe's Chief Financial Officer Dave Denton said it expects to see sales of $423 per square foot by the end of this year and hopes to increase that to $460.
The company's board has also authorized a $15 billion common stock repurchase program.
Shares of the company are up more than 140% since hitting a low for the year in March. The stock hit a record in October amid an explosion in demand for home improvements.
Leave a comment