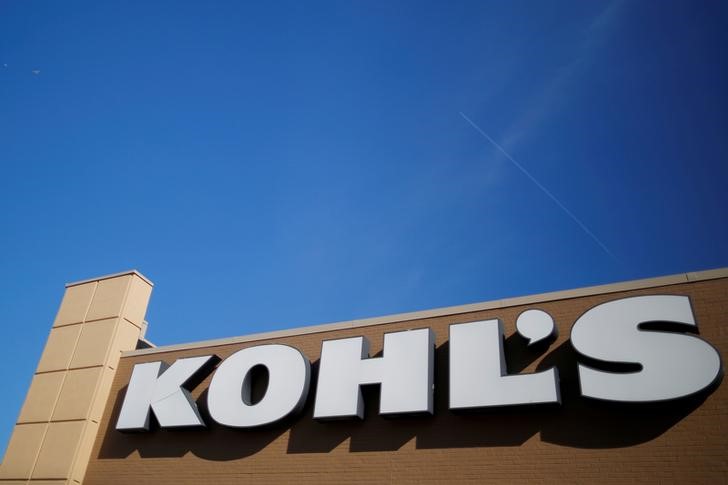 © Reuters.
By Christiana Sciaudone
Investing.com — Kohl's (NYSE:KSS) jumped 14% after announcing a long-term partnership with beauty queen Sephora.
"Sephora at Kohl's" will be a fully-immersive beauty destination within a 2,500 square foot space and located at the front of the store. The news comes three weeks after Target (NYSE:TGT) said it will create a similar shop within a shop with Ulta Beauty (NASDAQ:ULTA), sending the latter up to its highest since before the pandemic hit in March.
The first 200 locations will open in the fall season of 2021, and will expand to at least 850 stores by 2023. Sephora will bring its trial and immersive beauty experience with more than 100 curated beauty brands to Kohl's 65 million customers across the U.S.
"This is not a pop-up collaboration, but an investment our brand partners can rely on for the long-term," said Jean-André Rougeot, chief executive officer of Sephora Americas. Sephora has about 500 stores in the Americas, while Kohl's has more than 1,150 in 49 states. Sephora at Kohl's shops will replace Kohl's current in-store beauty assortment. Online, the Sephora at Kohl's experience will launch on Kohls.com in Fall 2021, making Sephora the exclusive beauty partner on Kohls.com.
Ulta Beauty at Target will debut at more than 100 stores in 2021, with plans to scale to hundreds more over time, though the footprint will be smaller than Sephora's, with about 1,000 square feet of retail space located next to the existing beauty section.
Sephora, owned by LVMH Moet Hennessy Louis Vuitton SE (PA:LVMH), launched in the U.S. 21 years ago.
Leave a comment