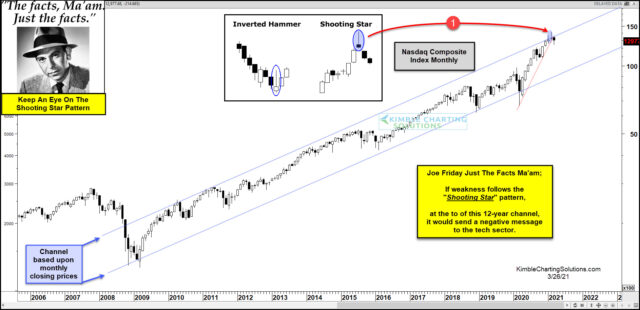 The trend for tech stocks remains strongly bullish. Did the NASDAQ Composite create a pattern last month that is worth keeping an eye on? Yes!
The NASDAQ Composite remains inside of this 12-year rising channel, as it has created higher lows and higher highs, which started in 2009.
Last month, the index looks to have created a sizeable "shooting star" pattern, at the top of the rising channel at (1).
Does a one-month bearish-reversal pattern suggest that the tech bull market is over? No.
If weakness would continue following the bearish shooting star pattern at the top of the long-term bull trend, it would send a caution message to the tech sector.
Leave a comment