Monday registered further gains, but buying volume was light. The biggest gain was the Russell 2000 (via IWM) as it added 2.65% on an acceleration of the gains. This was enough to return a new 'buy' signal in the MACD, returning technicals as net bullish.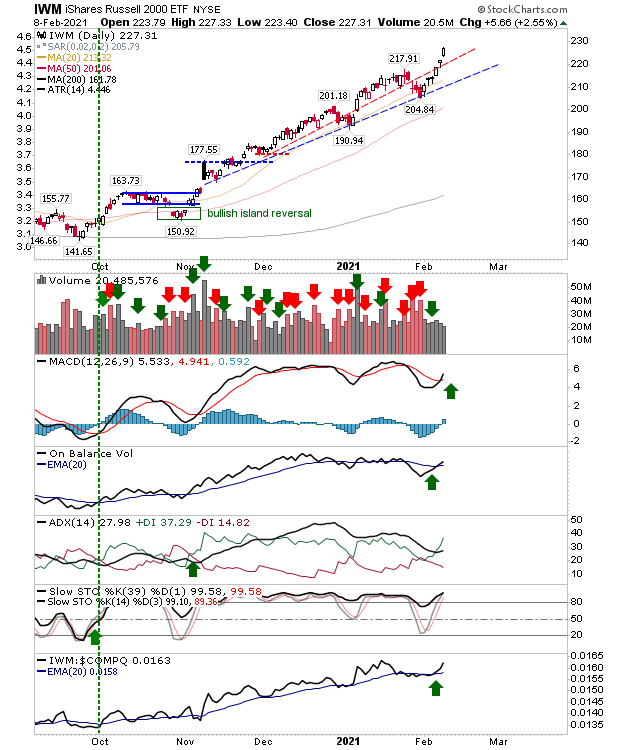 IWM Daily Chart
The NASDAQ didn't quite register the same gain as the Russell 2000 but there was a further divergence in the relative performance of the NASDAQ to the Russell 2000.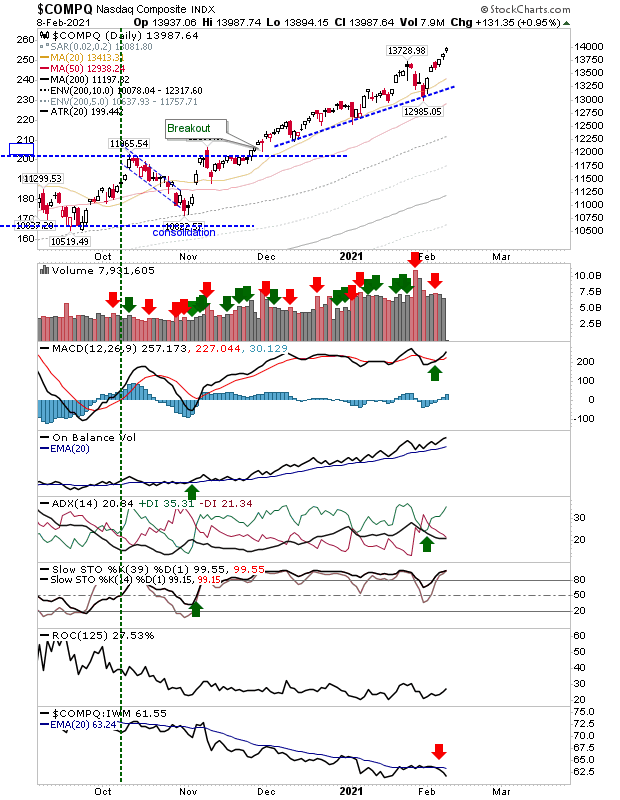 COMPQ Daily Chart
The S&P also continued its run into the rarified air of no resistance, although—like the NASDAQ—it continued to lose ground relative to the Russell 2000.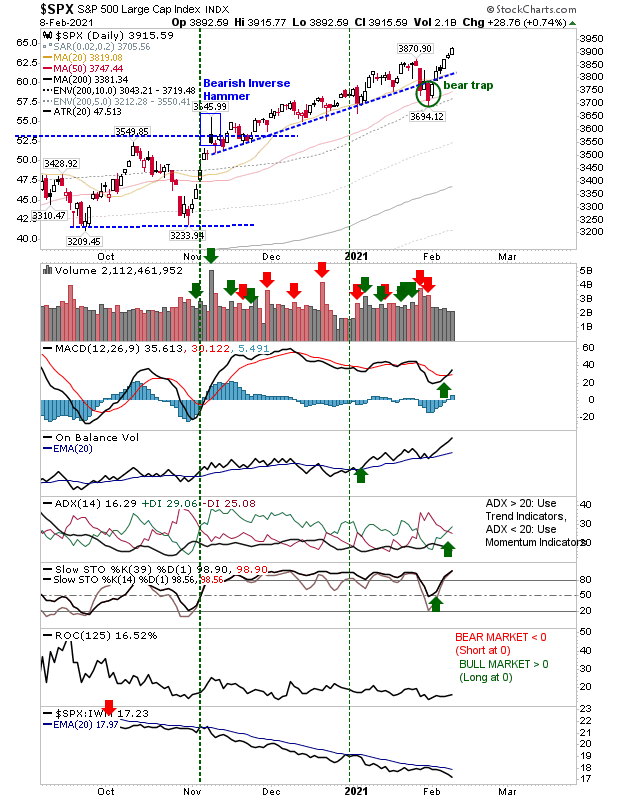 SPX Daily Chart
The Russell 2000 is at risk of pulling away from other indices and becoming a runaway blow-out as it sucks the air out of the room.
Leave a comment