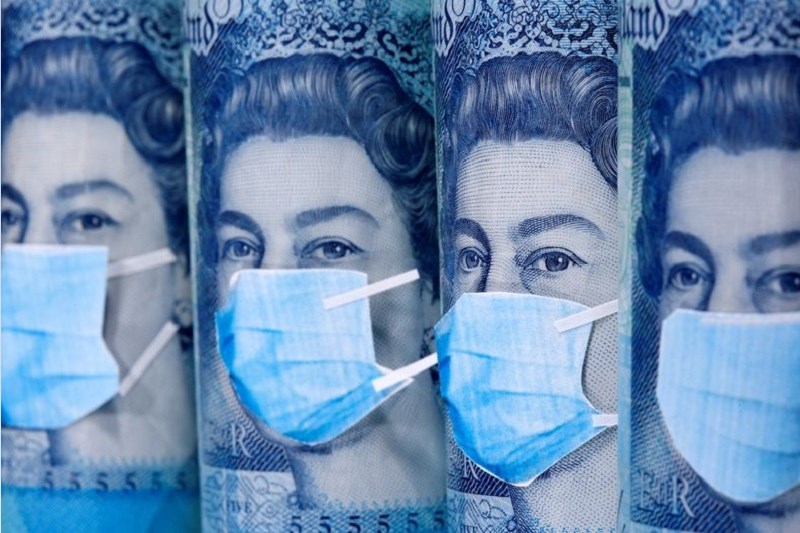 © Reuters
Yasin Ebrahim
Investing.com – The pound surged to nearly three-year highs against the dollar Thursday, and is likely to continue its upward trajectory over the short-term, but could be in for rude awakening once the impact of Brexit begins to make its mark.
rose 0.81% to $1.3965 reaching its highest level March 2018.
The sharp jump in the pound comes as U.K. Prime Minister Boris Johnson recently said the lockdown restrictions would be lifted in stages. The prime minister has appeared eager to quell growing optimism over a faster reopening, insisting further data was needed on how much vaccines can reduce transmission rates.
Further data from the U.K.'s vaccine roll out is expected Friday, though it is unclear whether it will how effective the vaccine is at reducing the spread of infection.
While the successful vaccination campaign in the U.K. is "fueling hopes for a quick recovery and boosting the pound, … once the effects of the Brexit become more apparent, the trend is likely to turn again," Commerzbank (DE:) said.
It may, however, take a "considerable time before the impact of the pandemic and that of Brexit become more clearly distinguishable … due to the Corona-related lockdown, " Commerzbank said.
Still, those willing to stick with the pound are likely to be rewarded as the "chances are good that the pound will appreciate significantly more in the short term than we currently assume in our forecasts," it added.
The latest CFTC positioning data on the pound showed speculators materially added to their bullish positions.
Bullish bets on the pound jumped to an 11-month high against the dollar, according to CFTC data for the week ending Feb .9.
Leave a comment