One sector I've been persistently bearish about has been energy. This finally starting kicking in nicely a week ago, as crude oil broke its uptrend.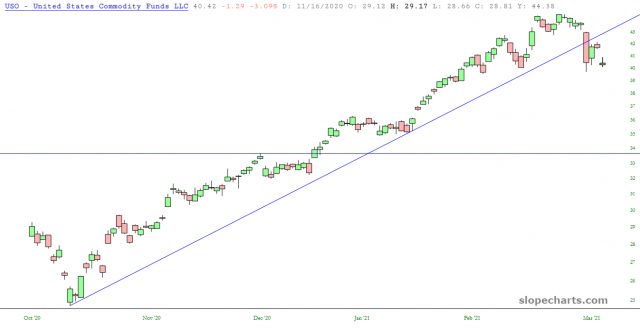 More specifically, my XLE (NYSE:XLE) put options are doing well. The next step, is as failure of the trendline shown below.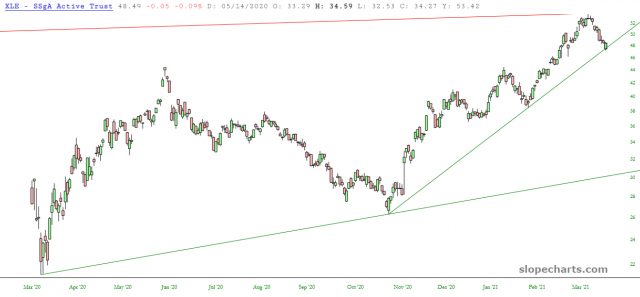 There are an abundance of individual energy stocks that have massive topping patterns. One of my favorites, Patterson-UTI Energy Inc (NASDAQ:PTEN), has been slipping under its horizontal resistance steadily.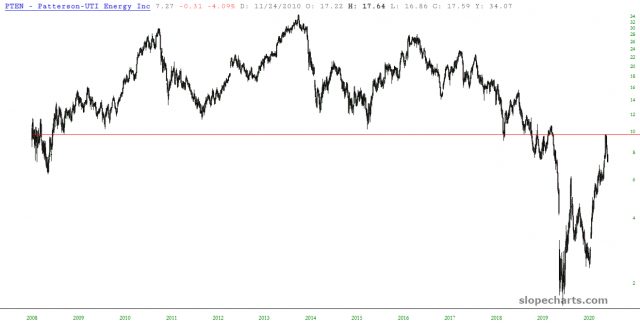 Leave a comment