It was actually a rather boring day, with the S&P 500 range-bound for most of it. The S&P 500 fell by around 6 bps to close at 3,913. The pattern isn't that strong overall and is actually very concerning looking.
There is a potential for a double top pattern forming, with a decline below 3,725, confirming it. It is clearly still far away, but markets can move fast. Additionally, the RSI is starting to show serious signs of deterioration.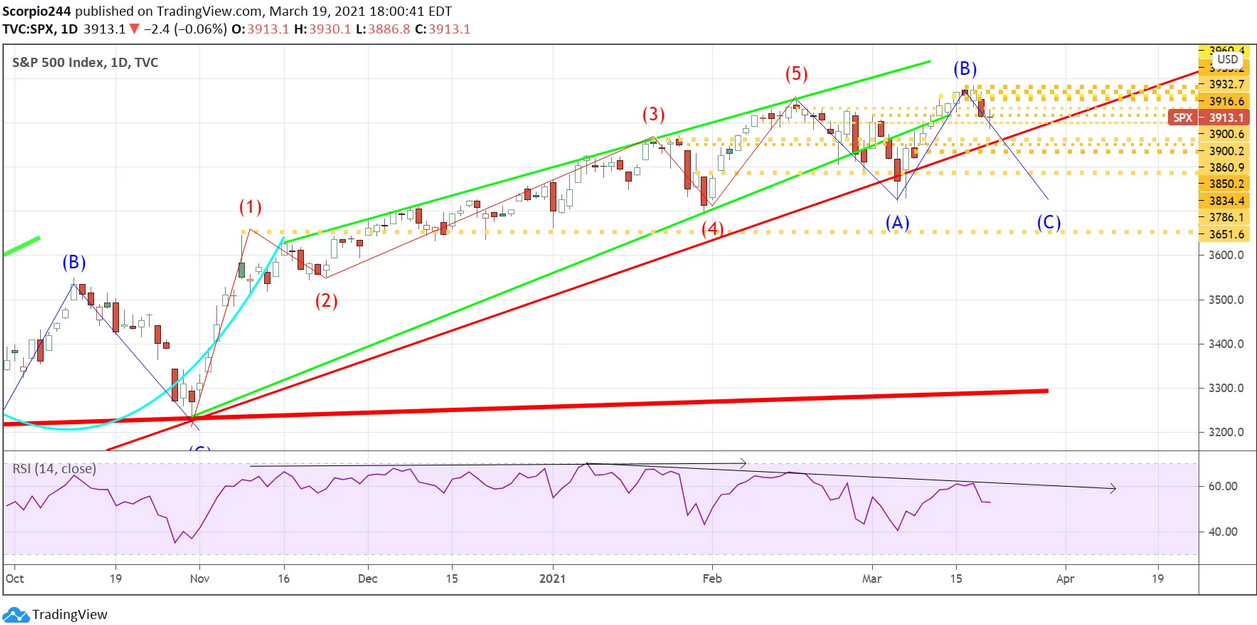 S&P 500 Index Daily Chart
VIX
The VIX managed to close over 21 on Friday, so my 20 being the low end of the range and 3,950-3,960 being the upper end of the S&P 500 continues to remain in play. It wasn't pleasant at times last week, but that's just how it goes.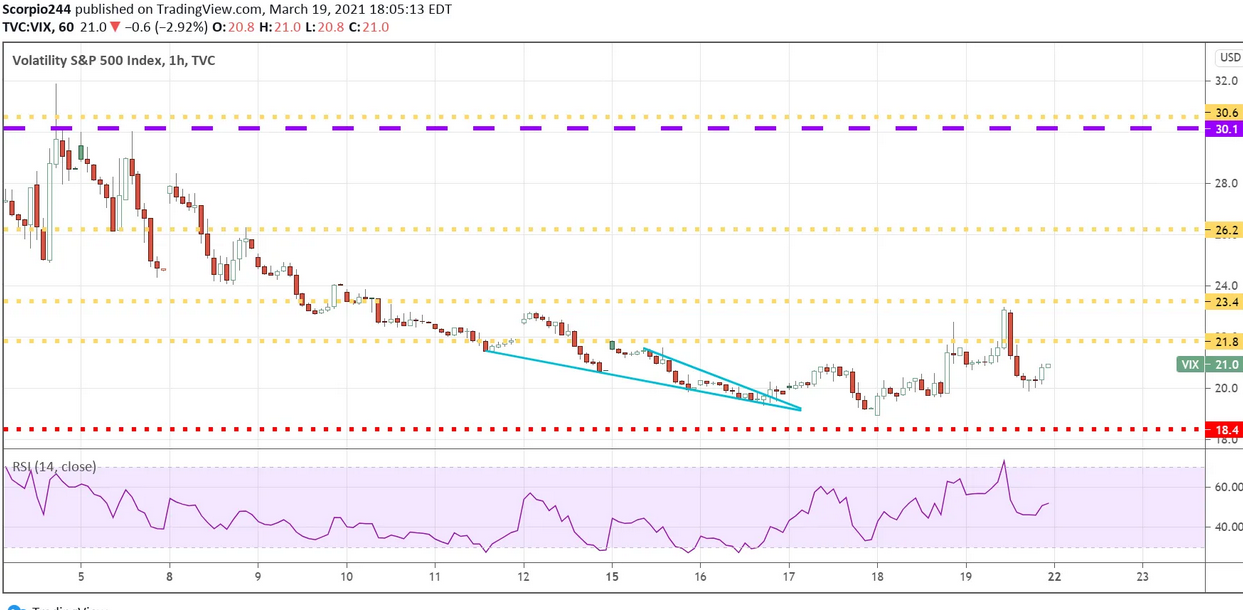 VIX 1-Hr Chart
Apple
Apple (NASDAQ:AAPL) finished Friday lower and below $120. I'm concerned the stock has further to fall. It has been very weak, and its valuation is not favorable in this higher rate environment. There was a notable bearish bet placed in the stock that I picked up on Friday. I still think that $110 is possible, but the first stop is likely at $116.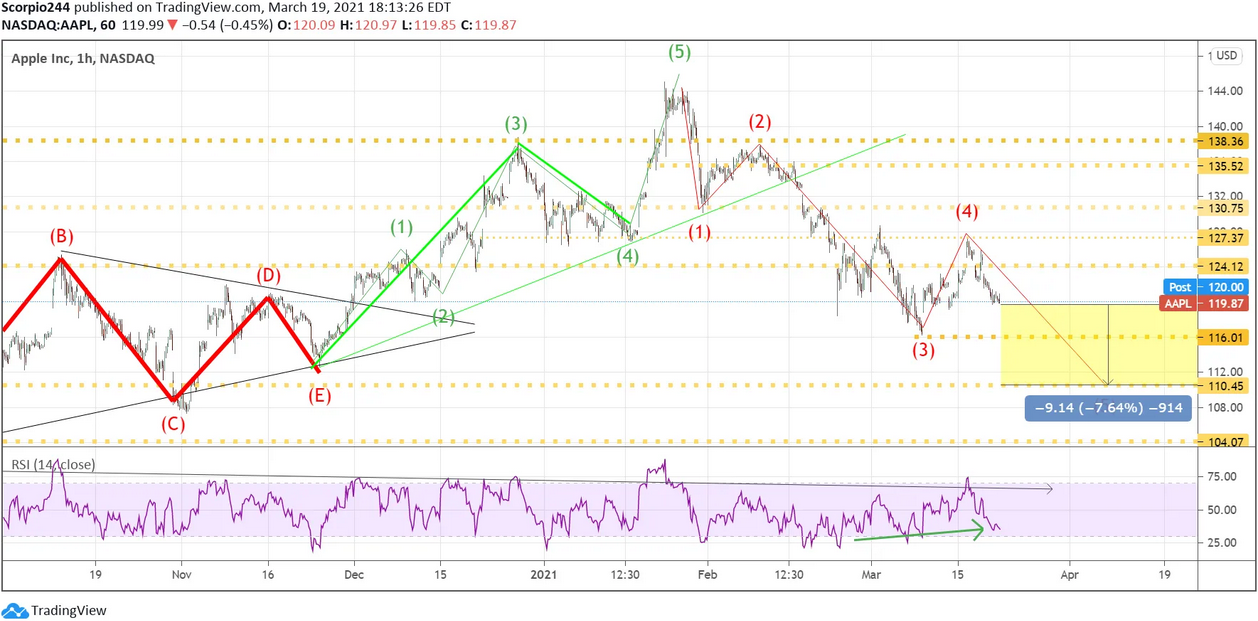 Apple Inc 1-Hr Chart
Wells Fargo
I noted on Friday that I thought Wells Fargo (NYSE:WFC) could be heading lower from here for a period of time. The stock has had such a big run, it likely needs a pause, and $33.60 seems like a reasonable place to settle. See my latest article: Wells Fargo's Bull Run May Be Over.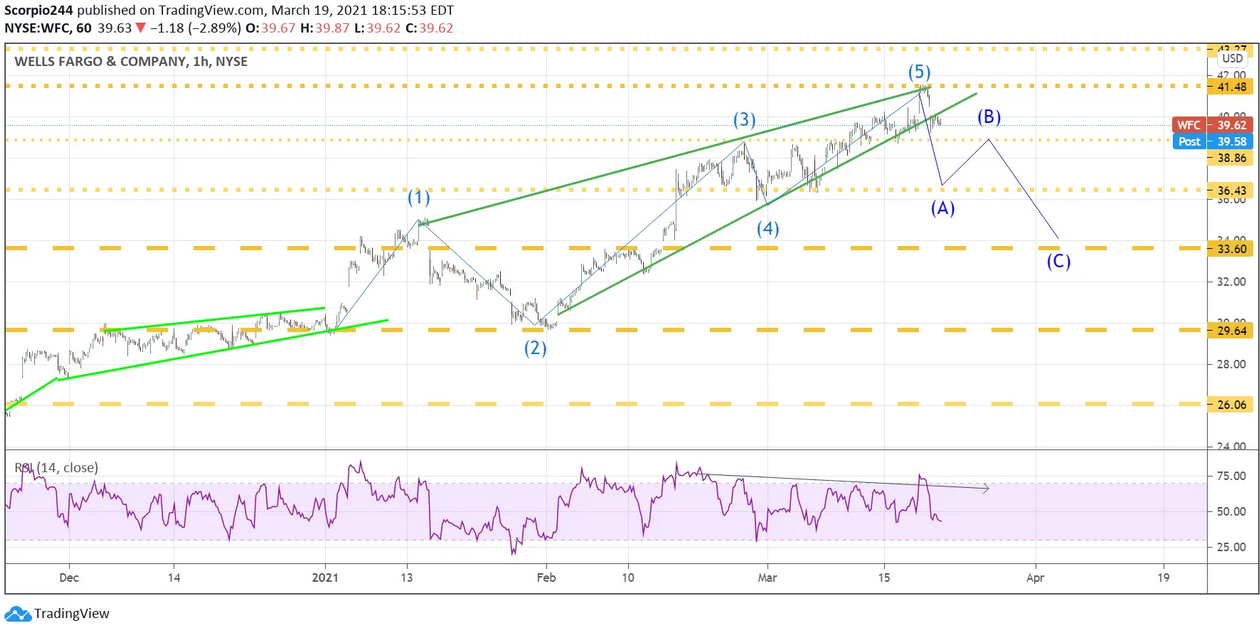 Wells Fargo & Co 1-Hr Chart
Leave a comment