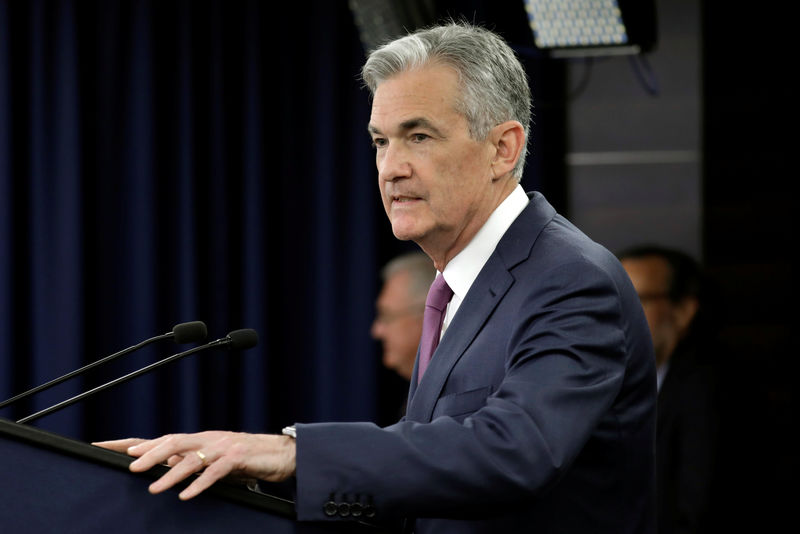 © Reuters.
By Liz Moyer
Investing.com — Stocks were muted in advance of the Federal Reserve's rate decision on Wednesday, even though most people expect no changes in central bank policy.
At the same time, the $1.9 trillion in federal stimulus hits starting on Wednesday, and the households and individuals getting a piece of that pie are bound to spend some of it in stores and restaurants as economies across the U.S. reopen.
As President Joe Biden takes to the road to sell his stimulus plan to American voters, vaccines continue to roll out and states lower requirements so more people are eligible.
March Madness will be a welcome distraction starting Thursday evening, when the first four games in the U.S. college basketball tournament get underway. Get your brackets in early.
Wednesday is also a day to celebrate Irish heritage, though parades and large bar parties are still not allowed in a lot of places because of Covid restrictions. Grab a pint of Diageo (LON:DGE) PLC ADR (NYSE:DEO)'s Guinness anyway.
Here are three things that could affect markets tomorrow:
1. All eyes on the FOMC decision
Some have called for caution awaiting the Fed's monetary policy for the current meeting. Chairman Jerome Powell is scheduled to make an appearance after the FOMC statement is released at 2:00 PM ET (1700 GMT).
The central bank is expected to keep rates unchanged and its $120 billion pace of monthly bond purchases on hold. An update from Powell, however, has the potential to trigger a move in bond yields, which would also move stocks. Eyes on the tech sector, which has been sensitive to recent yield hikes in government bonds.
2. Retail and bank stocks
Retail sales fell 3% in the latest reading, but that doesn't mean the outlook for retailers is bad. Many expect a bump from the $1,400 stimulus checks hitting individual bank accounts starting Wednesday. It could be a boon for discount retailers, especially, including Walmart Inc (NYSE:WMT), Kohls Corp (NYSE:KSS) and Target Corporation (NYSE:TGT).
Big banks, which Bloomberg reports are prepared to release the federal stimulus funds to accounts on Wednesday, could also benefit. Extra credit card spending could reap them more revenue, as could extra home and car loan activity.
3. Investors await data on oil stockpiles
The latest weekly crude inventory report from the petroleum industry is due out after the market close today, and people are certainly watching for the release of the government's own crude inventory numbers at 10:30 AM ET on Wednesday.
Crude prices fell another day after Bloomberg reported that a torrent of Iranian oil had been gushing into China in recent weeks, crowding out imports from other nations and complicating efforts by the OPEC+ alliance to tighten supply in the global market.
OPEC members have been holding back production. That, combined with optimism over the recovery, has pushed oil higher in an uninterrupted rally since October.
Leave a comment