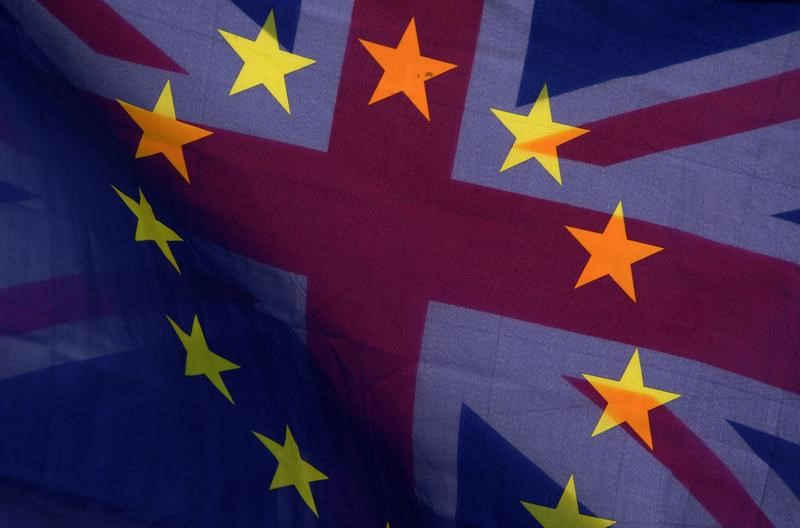 © Reuters.
By Peter Nurse
Investing.com – European stock markets are seen opening lower Friday, with the fraught Brexit negotiations prompting caution even after the ECB extended its bond-buying program and the Covid-19 vaccine rollout continues.
At 2 AM ET (0700 GMT), the DAX futures contract in Germany traded 0.1% lower, CAC 40 futures in France dropped 0.1% and the FTSE 100 futures contract in the U.K. fell 0.1%.
Talks between U.K. Prime Minister Boris Johnson and European Commission President Ursula von der Leyen this week have ended without a breakthrough. Although the two teams of negotiators are continuing to meet ahead of the Sunday deadline, there appears to be little chance of success without fresh political compromise.
British Prime Minister Boris Johnson said on Thursday there was "a strong possibility" Britain and the EU would fail to strike a trade deal.
At stake is around $1 trillion in annual trade at risk of facing tariffs and quotas if a deal cannot be reached before transition arrangements end on Dec. 31.
On Thursday, the European Central Bank said it will inject more stimulus into the region's Covid-battered economy, increasing the overall size of its Pandemic Emergency Purchase Program by 500 billion euros ($600 billion) to 1.85 trillion euros and extending the scheme by nine months to March 2022. This comes after EU leaders also finally signed off 750 billion euros ($908 billion) of coronavirus relief funds, ending a months-long stand-off with Poland and Hungary.
Additionally, U.S. authorities voted overwhelmingly to endorse emergency use of Pfizer (NYSE:PFE)'s coronavirus vaccine, meaning inoculations in this country which has seen over 285,000 deaths from Covid-19 are expected to begin as early as next week.
On Capitol Hill, U.S. lawmakers continued to negotiate over a broader Covid-19 relief package, but a deal before the Christmas break is looking unlikely.
In corporate news, Zurich Insurance (SIX:ZURN) will be in focus after its subsidiary Farmers Group agreed to acquire MetLife's (NYSE:MET) property and casualty business in the U.S. for $3.94 billion.
German airline Lufthansa (DE:LHAG) will be forced to lay off 1,000 pilots in the second quarter if it cannot seal a wage agreement with unions, Chief Executive Carsten Spohr said Friday.
Oil prices edged higher Friday, continuing the sharp rally of the previous session, on continued enthusiasm that the rollout of the Covid-19 vaccine will result in a rebound in demand next year.
U.S. crude futures traded 0.6% higher at $47.06 a barrel, while the international benchmark Brent contract rose 0.4% to $50.47, climbing above $50 for the first time since March. Both benchmarks are on course to post their sixth consecutive week of gains.
Elsewhere, gold futures rose 0.1% to $1,839.25/oz, while EUR/USD traded 0.2% higher at 1.2159.
Leave a comment