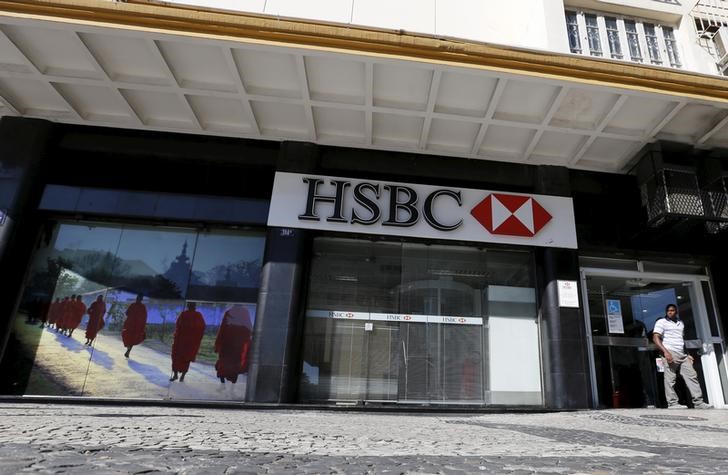 © Reuters.
By Peter Nurse
Investing.com – European stock markets are seen opening higher Tuesday, helped by a rally in commodities as well as better-than-expected earnings from the region's largest bank, HSBC.
At 2:05 AM ET (0705 GMT), the DAX futures contract in Germany traded 0.2% higher, CAC 40 futures in France climbed 0.1% and the FTSE 100 futures contract in the U.K. rose 0.1%.
Commodity prices have been on a tear of late, helping the heavily-weighted resource stocks post gains.
Oil prices surged Tuesday with U.S. production slow to return from the deep freeze which affected large swathes of the country last week, including Texas, the largest crude producing state.
At the same time base metals, like copper, tin and lead, are climbing sharply on the back of global recovery hopes and supply challenges, while precious metals, like gold, are climbing amid inflationary concerns.
U.S. crude futures traded 1.1% higher at $62.38 a barrel, while the international benchmark Brent contract rose 1.2% to $65.12. These moves higher follow gains of nearly 4% in the previous session.
Elsewhere, gold futures were flat at $1,808.05/oz, copper futures rose 0.5% to $4.1765/oz, closing in on the all-time high set in 2011, while EUR/USD traded 0.1% higher at 1.2170.
"This comes at a time when investors are coming around to the view that the Fed really does want to let inflation run hot and that bonds are certainly not an asset class to hold in the current environment," said analysts at ING, in a research note.
Federal Reserve Chair Jerome Powell's semi-annual testimony before Congress, starting later Tuesday, will be watched carefully to see if he maintains a commitment to keeping policy very accommodative for a prolonged period in the wake of these price moves.
Elsewhere, HSBC (LON:HSBA) will be in focus after the U.K.-based, but Asia-focused bank reported better-than-expected full-year earnings for 2020 and announced a dividend payout for the first time since the Covid-19 pandemic.
The bank said its reported profit before tax for 2020 fell 34% from a year ago to $8.78 billion. That beat analysts' expectations of $8.33 billion, according to estimates compiled by HSBC.
In economic news, the U.K. received more good news Tuesday, as the unemployed claimant count actually fell by 20,000 in January as opposed to rising by the forecast 35,000.
On Monday, British Prime Minister Boris Johnson outlined a path to take his country out of Covid-19 lockdown, in an effort to gradually reopen the battered economy, aided by one of the fastest vaccine rollouts in the world.
Leave a comment