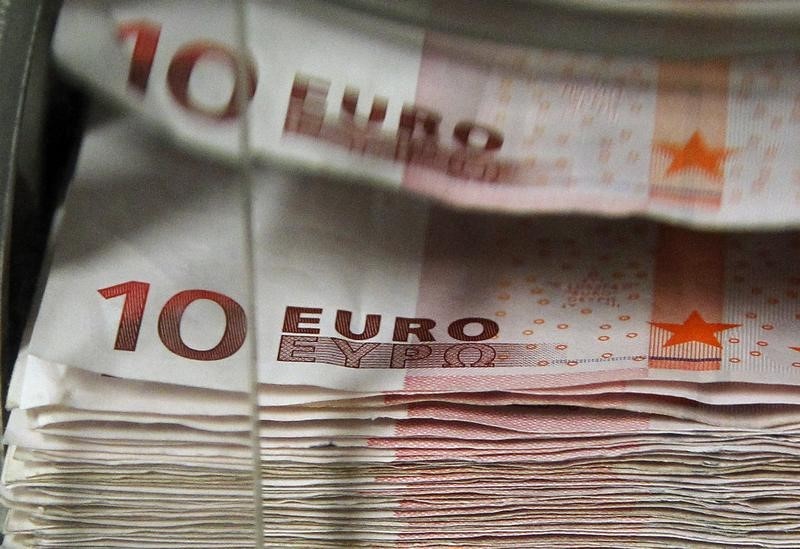 © Reuters.
By Yasin Ebrahim
Investing.com – The euro took a breather against the dollar Thursday, and while the single currency is set to close higher for the year, analysts call for a healthy dose of caution heading into 2021.
EUR/USD fell 0.68% to $1.2211, but remains on track to close up about 9% higher for the year.
The euro has benefitted from weakness in the dollar as the pandemic pushed the Federal Reserve to pull all the monetary policy stops including slashing rates to near zero to cushion the pandemic-led economic fallout.
But heading into 2021, the mass distribution of vaccines could steady the U.S. economy, helping it outperform its peers, giving the dollar a much-needed tailwind.
Yet, others suggest that the U.S. outperformance versus EU may not directly prompt a rebound in the greenback if the gap in growth is not significant.
"Relative financial conditions between the Euro area and the US are pointing to a substantial possibility of US outperformance of the Euro area in 2021 but as long as the global growth rebound is perceived as synchronized and broad-based, the USD smile is telling you to buy EUR vs. USD,"Nordea said.
In another ominous sign, the euro appears to be following the course of history, indulging in its post-election slump seen previously.
"(The) EUR/USD has behaved very much like after the presidential elections of 2000, 2004, 2008 and 2012. And if this history keeps rhyming, the pair may peak – surprisingly early – around New Year's Eve," Nordea added.
Leave a comment