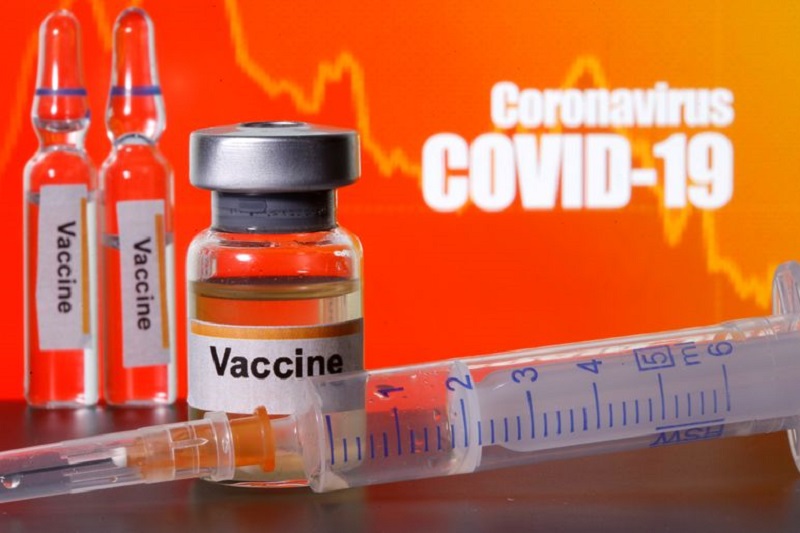 © Reuters
By Peter Nurse
Investing.com – U.S. stocks are seen opening higher Monday, as investors weigh up the rollout of a Covid-19 vaccine and updates on a new coronavirus relief package.
At 7:05 AM ET (1205 GMT), the Dow Futures contract were up 248 points, or 0.8%, S&P 500 Futures traded 28 points, or 0.8%, higher, and Nasdaq 100 Futures climbed 75 points, or 0.6%.
The Pfizer/BioNTech Covid-19 vaccine has started to be rolled out from a facility in Michigan to hundreds of distribution centers across the country after the Food and Drug Administration granted emergency authorization of the drug on Friday.
This comes as U.S. coronavirus-linked deaths rapidly approach 300,000. New infections continue to explode, with more than 219,000 cases reported on Saturday, pushing most of California back under lockdown and with indoor dining set to be curtailed again in New York City.
Given these numbers, investors will be keen to hear if more fiscal stimulus is coming. A bipartisan group of House and Senate negotiators has decided to split its $908 billion Covid relief package into two separate proposals. One bill will be a $748 billion proposal, which includes money for small business loans, jobless benefits and vaccine distribution, and is expected to pass. The second includes $160 billion for state and local aid that includes liability protections for businesses and other entities, the two biggest points of contention.
Additionally, the Federal Reserve is set to hold its final monetary policy meeting of 2020, concluding on Wednesday, against the background of a faltering economic recovery.
That may prompt policymakers to debate making changes to the bank's asset purchase program, but an alteration of the pace or composition of bond buying is deemed unlikely at this point.
In the corporate sector, Alexion (NASDAQ:ALXN) will be in focus after Britain's AstraZeneca (NASDAQ:AZN) agreed to buy the U.S. drugmaker for $39 billion in its largest ever deal. All eyes will also be on Tesla (NASDAQ:TSLA), as the electric carmaker joins the benchmark S&P 500 index at the end of the week.
Oil prices pushed higher Monday, continuing recent gains amid confidence the start of the rollout of the Covid-19 vaccine in the U.S., the world's largest oil consumer, will result in a rebound in demand next year.
Jitters surrounding an oil tanker exploding after being hit by an as-yet unidentified external source while discharging at Jeddah port in Saudi Arabia also resulted in prices rising.
U.S. crude futures traded 1.2% higher at $47.14 a barrel, while the international benchmark Brent contract rose 1.1% to $50.50. Both benchmarks have posted gains for six consecutive weeks, their longest stretch since June.
Elsewhere, gold futures fell 0.7% to $1,830.65/oz, while EUR/USD traded 0.4% higher at 1.2157.
Leave a comment