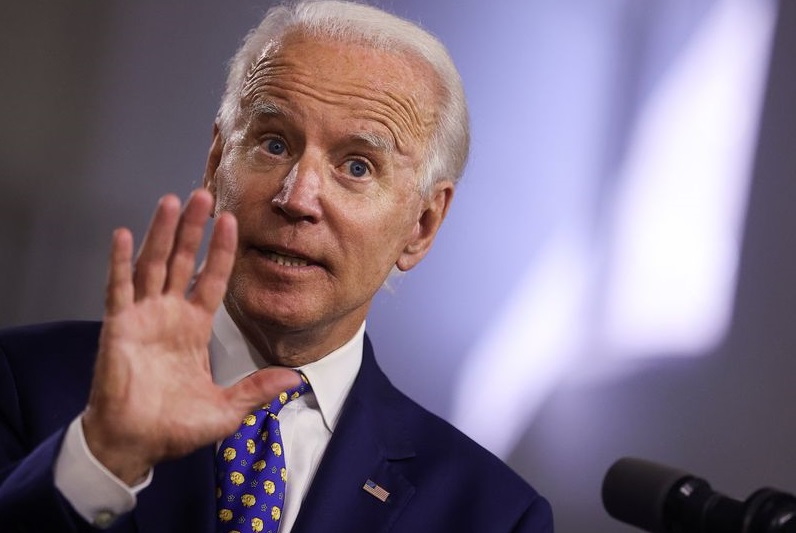 © Reuters
By Yasin Ebrahim
Investing.com – The Dow cut losses on Friday as stimulus hopes were restored after West Virginia Democratic Senator Joe Machin said he had not signaled that he would vote against any proposal to boost stimulus checks, while president-elect Joe Biden talked up fiscal expansion.
The Dow Jones Industrial Average fell 0.01%, or 1.70 points. The S&P 500 was up 0.32%, while the Nasdaq Composite added 0.64% to remain on course for another record close.
Manchin was reported to have shot down the idea of boosting checks to $2,000, but later claimed his comments in The Washington Post were mischaracterized. Manchin was quoted as saying "absolutely not" when quizzed about backing an idea to boost stimulus checks to $2,000, but the West Virginia senator said this was in response to whether checks should the first priority.
President-elect Biden further restored hopes for further stimulus, insisting that the focus should be on budget spending to boost growth. "We should be investing in deficit spending in order to generate economic growth," Biden said.
The need for further stimulus was highlighted by a wobble in the labor market following an unexpected drop in jobs in December.
The U.S. economy lost 140,000 last month, confounding expectations for a gain of 70,000, but economists suggested the near-term wobble in the economy will likely be overlooked as vaccines are deployed and Democrats are likely to roll out more stimulus.
The loss of jobs broke the streak of seven straight months of gains since the decline over March and April, but markets are "likely looking through near-term considerations as a transitory hit in favor of longer-term upside risk tentatively reinforced by vaccines and 'blue wave' fiscal policy considerations," Scotiabank Economics said.
Value sectors including materials, industrials and financials kept gains in check.
Financials were weighed down by a fall in banking names ahead of their earnings slated for next week.
JPMorgan Chase (NYSE:JPM) was flat, Citigroup (NYSE:C) slipped 1% and Wells Fargo (NYSE:WFC) was down 1%.
Tech stocks were higher on mostly positive momentum in the Fab 5, which helped offset a trickle lower in chip stocks. Apple (NASDAQ:AAPL), Amazon.com (NASDAQ:AMZN), Alphabet (NASDAQ:GOOGL) and Microsoft (NASDAQ:MSFT) traded higher, while Facebook (NASDAQ:FB) fell into the red.
Micron Technology Inc (NASDAQ:MU), which had hit a more than 20-year intraday high on better-than-expected first-quarter earnings and guidance, fell 1.8% following a reversal in chip stocks.
In other news, Tesla (NASDAQ:TSLA) continued to rack up gains, up 6%, taking its market value above $830 billion, with the electric automaker topping Facebook's $750 billion valuation.
Leave a comment