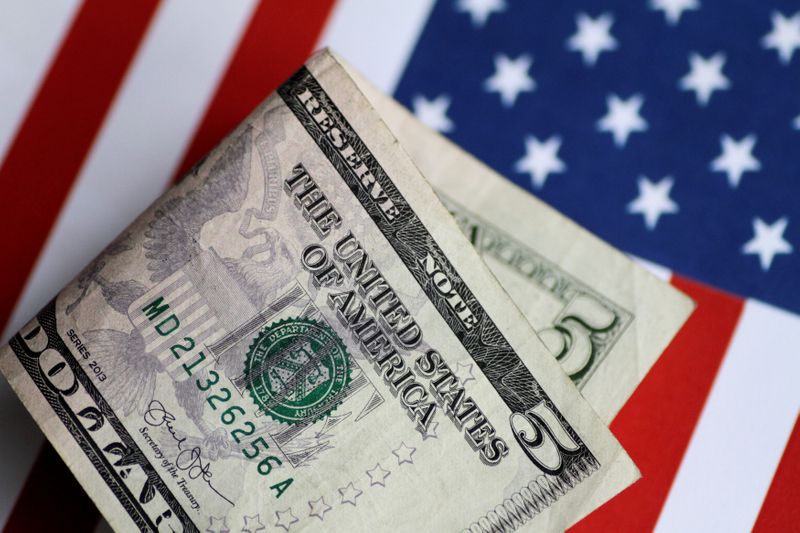 © Reuters
By Peter Nurse
Investing.com – The dollar traded lower Tuesday, but losses are small as uncertainty over the U.S. Senate runoffs in Georgia provided some support to the safe-haven.
At 4:10 AM ET (0810 GMT), the Dollar Index, which tracks the greenback against a basket of six other currencies, was down 0.1% at 89.733, but above Monday's low of 89.415, seen for the first time since April 2018.
USD/JPY fell 0.2% to 102.92, after dropping as low as 102.715 on Monday for the first time since March. EUR/USD rose 0.2% to $1.2271, after reaching $1.2310 on Monday, its highest since April 2018.
GBP/USD climbed 0.2% to 1.3602, recovering some of its losses after the announcement of a new six-week national lockdown in England, while the risk-sensitive AUD/USD was up 0.8% at 0.7721, approaching the 2-1/2-year high of 0.7743 touched on the final day of 2020.
Traders are watching the Senate runoffs in Georgia later Tuesday closely, as control of this branch of the U.S. government is potentially up for grabs. This could influence the economic policies incoming President Joe Biden will be able to introduce, including boosting stimulus and infrastructure spending.
Both contests are seen as being very tight and the outcomes may not be immediately known.
"We think a little caution is warranted ahead of one of the first major event risks of 2021 – the re-run of the Georgia Senate election. Whilst most analysts predict that Republicans hold onto the two seats in question, investors may want to see that result confirmed before pushing reflationary trades (and dollar weakness) much further," said analysts at ING, in a research note.
The U.S. economic data calendar Tuesday includes the December ISM Manufacturing PMI release at 10 AM ET (1500 GMT), while there will be a couple of officials from the Federal Reserve scheduled to speak, a day before the central bank issues the minutes of its last meeting of 2020.
Elsewhere, the USD/CNY pair rose 0.1% to 6.4646, after some late yuan selling. Earlier Tuesday, China set the official yuan exchange rate at the strongest since abandoning its peg in 2005, with the midpoint at 6.4760 per dollar prior to the market open, 1% firmer than the previous fix. That fpllowed the New York Stock Exchange's abrupt change of heart on delisting some of the country's biggest telecoms companies, a move that some interpreted as a hint of rapprochement between the U.S. and China after Donald Trump leaves the White House.
Leave a comment