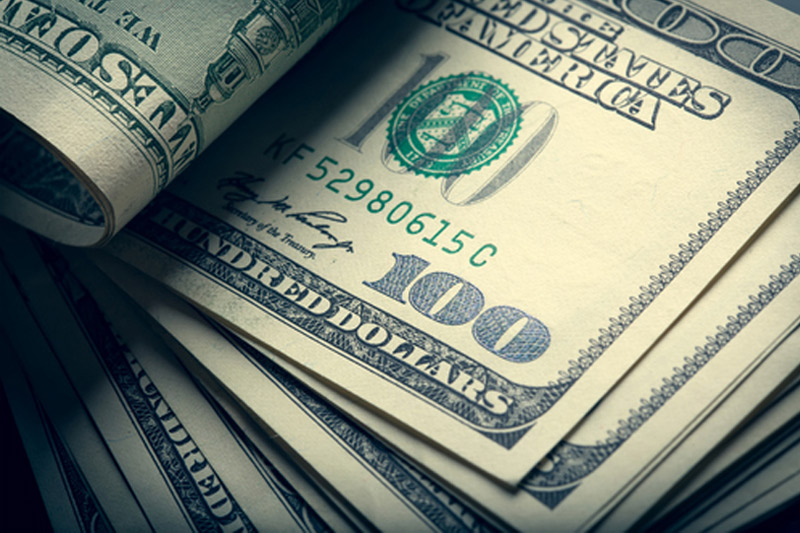 By Peter Nurse
Investing.com – The dollar edged lower in early European trading Wednesday, trading near two-week lows, as optimism over a global economic recovery weakens demand for this safe haven.
At 3:55 AM ET (0755 GMT), the Dollar Index, which tracks the greenback against a basket of six other currencies, was down 0.1% at 90.343, after earlier falling as low as 90.332 for the first time this month.
USD/JPY traded down 0.1% at 104.52, GBP/USD was up 0.1% at 1.3824, its highest since April 2018, EUR/USD climbed 0.1% to 1.2132, while the risk-sensitive AUD/USD rose 0.1% to 0.7749.
The dollar has seen selling against major peers as risk sentiment has been bolstered by rising optimism that monetary and fiscal support from policymakers, robust corporate earnings and the prospect that coronavirus vaccines could hasten a return to normality, particularly in the U.S. and U.K. Central bank governors in both countries are due to speak later Wednesday, with attention focused on any possible reaction by Federal Reserve chairman Jerome Powell to U.S. consumer inflation numbers for January, which are due at 8:30 AM ET.
"Last Friday's showed that, despite a relatively small increase in payrolls of 49k, the unemployment rate continued to fall at a rapid clip, to 6.3% from 6.7% in December," said analysts at Nordea, in a research note.
"In the coming months, payroll gains are likely to pick up significantly, driven by recent restaurant reopenings in California and New York, and fewer capacity restrictions in other states."
Also expected to help the economic outlook is President Joe Biden's planned $1.9 trillion fiscal stimulus package, which now looks set to be implemented in the face of Republican opposition
Goldman Sachs (NYSE:GS) upgraded its outlook for the U.S. economy in 2021 on Tuesday, now expecting gross domestic product growth of 6.8% from 6.6% this year and 4.5% growth in 2022 from 4.3%.
The influential investment bank cited the Senate passing a budget resolution that paves the way for approval of the package.
Additionally, the U.S. Centers for Disease Control and Prevention said it had administered 43,206,190 doses of Covid-19 vaccines throughout the country as of Tuesday as the vaccination program is ramped up.
Leave a comment