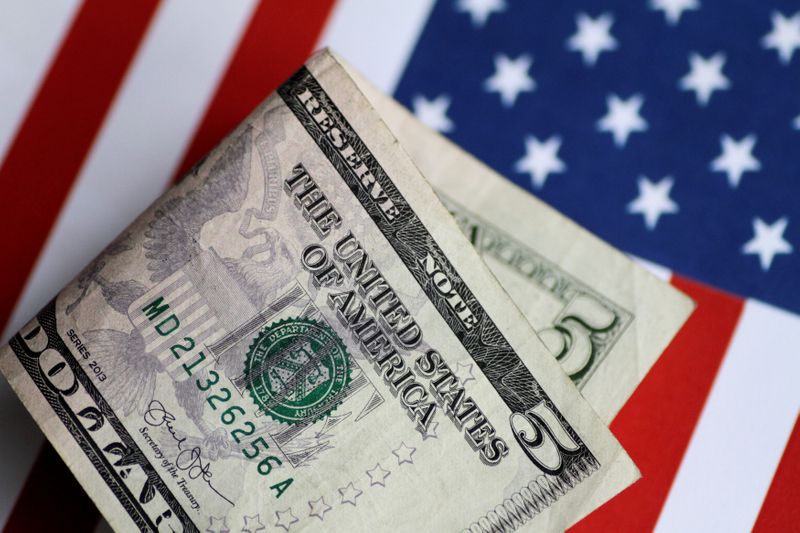 © Reuters
By Peter Nurse
Investing.com – The dollar edged higher in early European trading Monday, recovering some of its losses after Friday's disappointing jobs report raised questions about the strength of the U.S. economic recovery.
At 3:55 AM ET (0755 GMT), the Dollar Index, which tracks the greenback against a basket of six other currencies, was up 0.1% at 91.075, after falling 0.6% on Friday.
USD/JPY up 0.1% at 105.50, GBP/USD was flat at 1.3735, near a three-year high, while the risk-sensitive AUD/USD fell 0.1% to 0.7676.
Friday's U.S. jobs report for January showed that fewer jobs were created in the economy than expected, with only 49,000 non-farm payrolls recorded.
"The disappointing U.S. jobs data may mark the end of the first phase of the dollar's recovery," said Marc Chandler, Chief Market Strategist at Bannockburn Global Forex.
However, "we suspect that the employment data is not a game-changer," Chandler added. "The U.S. economy is expanding, and Japan, and especially Europe, are contracting. Moreover, one way or the other, the U.S. will be delivering significantly more fiscal stimulus."
The prospect of a hefty fiscal stimulus from President Joe Biden's administration rose Friday after the House of Representatives adopted the budget resolution that cleared the Senate, paving the way to pass a stimulus bill with only Democratic votes.
Treasury Secretary Janet Yellen added to the stimulus cheerleading, saying the U.S. can return to full employment in 2022 if it enacts a robust enough stimulus package.
EUR/USD traded largely unchanged at 1.2050, after climbing 0.7% on Friday after the weak nonfarm payrolls release.
German industrial output stagnated in December, coming in flat on the month after an upwardly revised increase of 1.5% in the previous month as lockdowns held back Europe's largest economy. This was the first stagnation following seven consecutive months of expansions.

Another factor potentially helping the dollar going forward against the euro is the relative speed of the vaccine rollouts in the two regions.
"Some estimates see the U.S. reaching herd immunity with its vaccine plans by early August," pointed out analysts at ING, in a research note, "while the EU may not reach that milestone until late October."
Elsewhere, GBP/EUR held on to most of last week's gains despite weekend reports suggesting that the end of the Brexit transition phase had crippled exports to the EU. Exports were down 68% from a year earlier, according to estimates by the Road Haulage Association, an industry group that has been hit badly by the increased bureaucracy involved.
Leave a comment