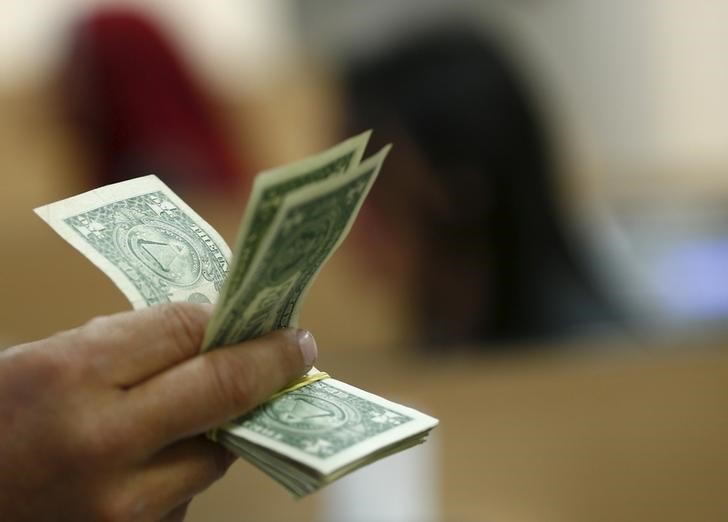 © Reuters.
By Gina Lee
Investing.com – The dollar was down on Tuesday morning in Asia, but with investors turning to safe-haven assets as the number of COVID-19 cases and uncertainty about a U.S. runoff election in Georgia mount.
The U.S. Dollar Index that tracks the greenback against a basket of other currencies inched down 0.04% to 89.812 by 8:49 PM ET (1:49 AM GMT), little changed and holding onto gains from the previous session.
Voting for the election in Georgia begins later in the day and will be watched closely. Two Senate seats, and control of the chamber is up for grabs in the election. The election will also determine the ease with which President-elect Joe Biden's agenda, including rewriting the tax code, boosting stimulus and infrastructure spending, will be implemented.
Some investors predicted that the greenback would continue to weaken amid expectations that risk sentiment will continue to improve in 2021.
"The dollar will continue to trade with the general risk sentiment," Barclays (LON:BARC) Capital senior currency strategist Shinichiro Kadota told Reuters.
It [the dollar] has seen some buying amid an increase in COVID-19 cases and ahead of the elections in Georgia, but ultimately "generally positive risk sentiment should continue this year, and with that dollar continues to weaken against riskier currencies," he added.
The USD/JPY pair inched up 0.04% to 103.15. The safe-haven yen had gained against the dollar on Monday towards its strongest level since March as Japanese Prime Minister Yoshihide Suga considers whether to declare a fresh state of emergency in the Greater Tokyo area.
The AUD/USD pair was up 0.22% to 0.7680 and the NZD/USD pair inched up 0.09% to 0.7179.
The USD/CNY pair inched up 0.03% to 6.4620. Investors are still digesting the release of December's Caixin Manufacturing Purchasing Managers Index (PMI) on Monday, which was lower than expected. The Caixin services PMI is due to be released on Wednesday.
The GBP/USD pair inched up 0.03% to 1.3573. The pound came under pressure as U.K. Prime Minister Boris Johnson on Monday ordered a new, tougher national lockdown to contain a surge of COVID-10 cases in the country.
Johnson was cautious about giving a firm lockdown timetable but said that if the vaccine rollout went as planned and the number of deaths decreased in response to the lockdown measures as expected, it could be possible to start moving out of lockdown by mid-February.
Leave a comment