Delta Airlines (NYSE:DAL) is a stock I first highlighted back on Oct. 23rd when it was trading at $33.72. The reason I had this on my watchlist was simple.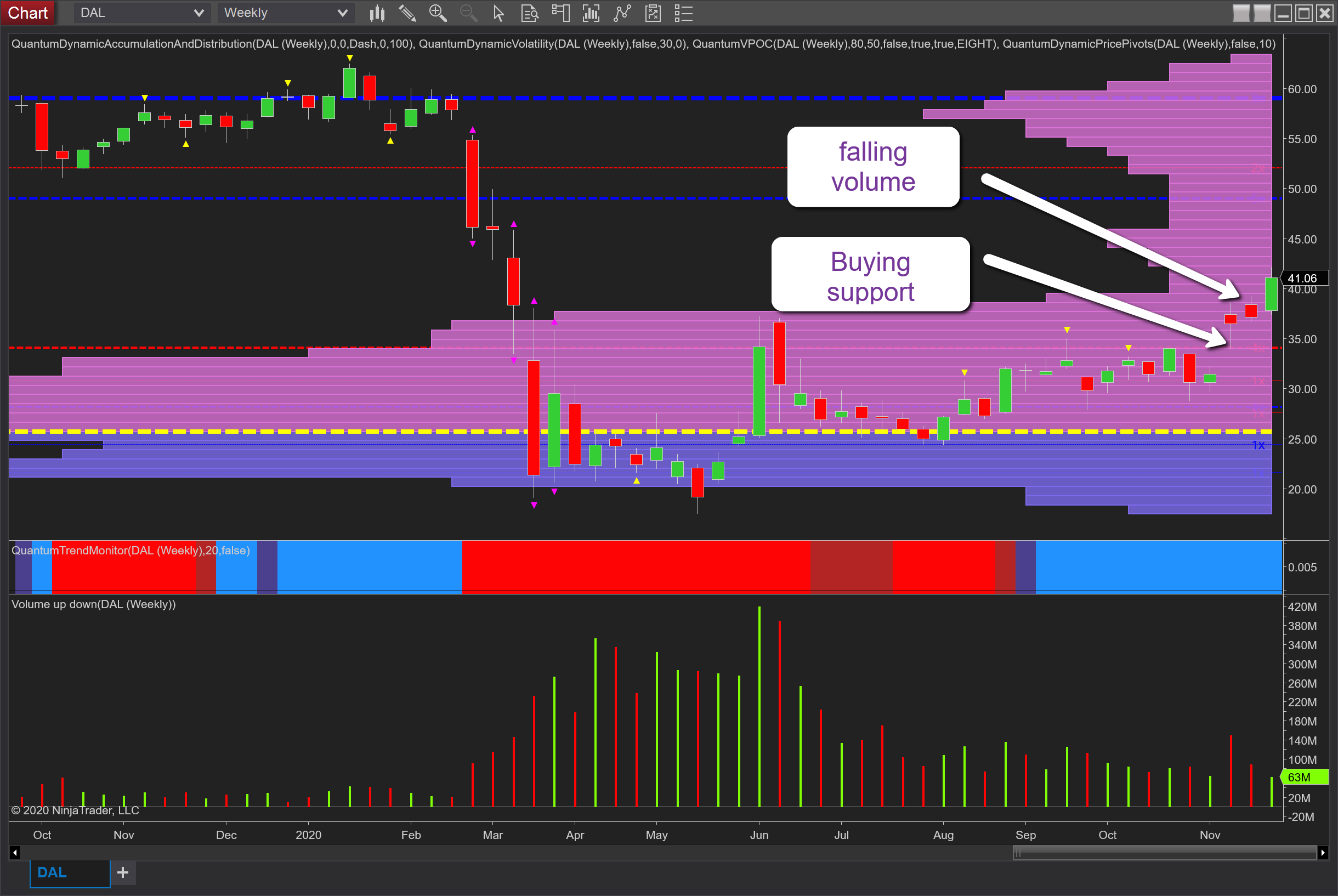 Delta Weekly Chart
The chart was a classic buying climax and therefore signaling a new campaign was being prepared with the stock set to rally on any low volume tests. Since then we have seen the price rise nicely and closing last week at $41.06 with an up spread candle on good volume.
This had been preceded in the previous week with a decline in selling volume and therefore a good sign of a further move higher which was duly delivered. So where next for this stock? As we can see from the weekly chart there is little in the way of price resistance from the accumulation and distribution indicator, the next level well above is at $49.50 denoted with the blue dashed line.
In addition, volume on the VPOC histogram falls away dramatically above $40 per share and through to $50 per share, so all good news on this timeframe, and as such we can expect to see Delta Airlines continue to gain height over the coming weeks, perhaps with the tailwind of any Santa Claus rally also helping.
Leave a comment