Cboe Global Markets (NYSE:CBOE) is an equities, options and futures exchange operator in the US and Europe. The company traces its roots back to Chicago in 1973, when it practically invented options trading in its present form. CBOE is literally part of the very infrastructure of modern financial markets.
So it is not surprising that its business results have been consistently strong over the years. The company's profits have been compounding at a 19.8% clip since 2006. Despite the current global crisis, or mainly because of it, 2020 is shaping up as another record year.
Yet, ignoring CBOE 's business resiliency, the company's stock is still down 30% from its January 2018 high. The Elliott Wave chart below explains why that's might be a good thing.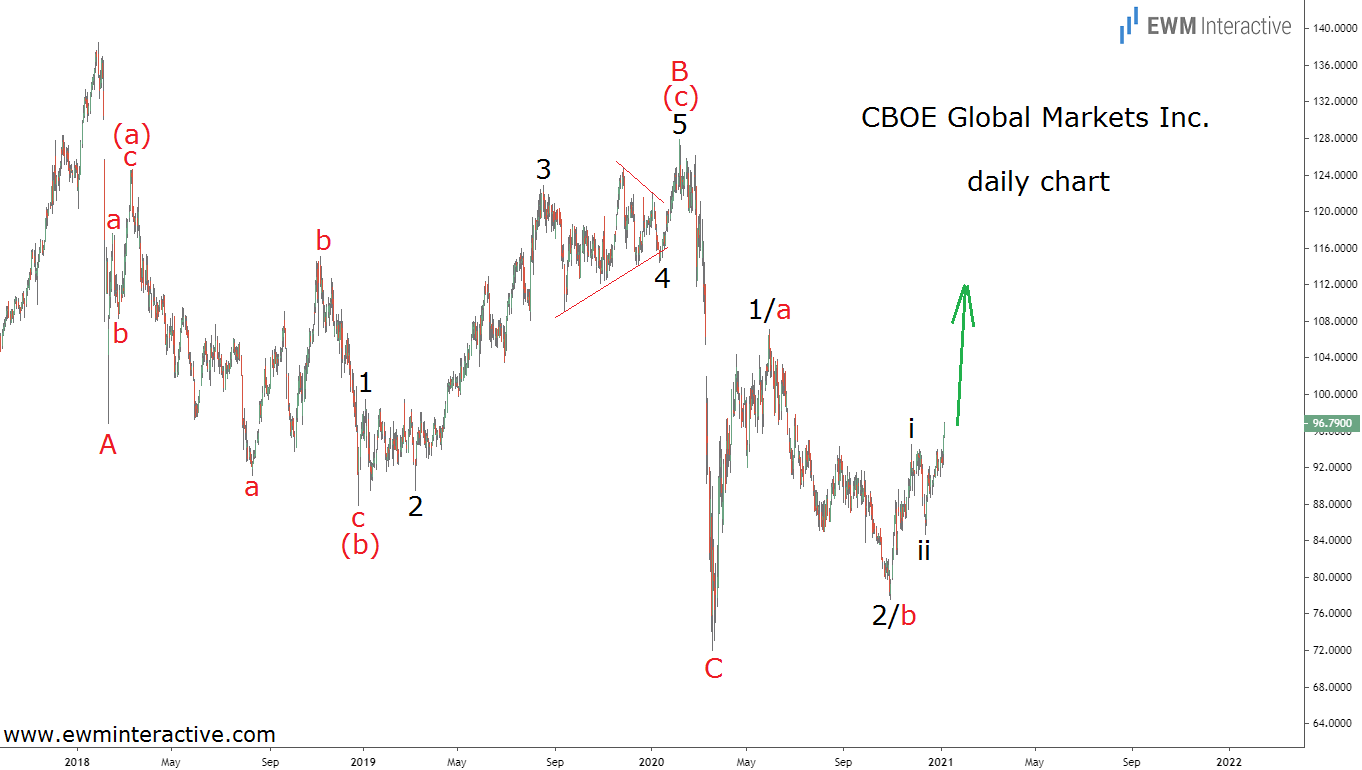 CBOE 's daily chart depicts the entire decline from $138.54 three years ago to $72 in March 2020. It looks like a simple A-B-C zigzag correction, where wave B is an (a)-(b)-(c) expanding flat. According to the theory, once a correction is over, the preceding trend resumes.
CBOE Stock Poised for a 30%+ Elliott Wave Recovery
CBOE stock was clearly in an uptrend prior to 2018. This means that if this count is correct, the bulls can be expected to take over again. Whether in a fresh new uptrend or as part of just another three-wave sequence, the price is likely to approach $130 from here.
In the current bubbly environment, where everything seems pumped to the limit, CBOE is one of the few reasonably priced stocks out there. In our opinion, the fact that it is down 30% in the past three years provides investors with a good buying opportunity.
Leave a comment