If there's one company that epitomizes this lousy year, it's Zoom Video Communications Inc (NASDAQ:ZM). It is, of course, the best-known video-conferencing software company, and the COVID-19 pandemic fell into its lap like a goose that lays golden eggs.
Well, I've been saying for weeks now how I think its best days are behind it, and a serious breakdown is taking place. The last vestige of support gave way this morning. In just two months, the stock has lost nearly 40% of its peak value. I suspect dark days ahead.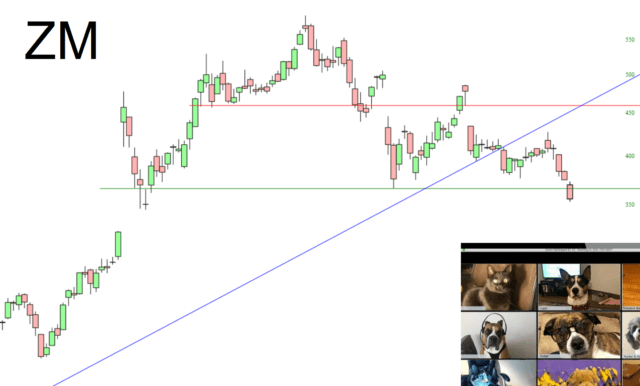 Zoom Communications Chart.
The other "poster child" is Peloton (NASDAQ:PTON), which I mentioned was an attractive short candidate based on its sky-high price and the fact it was crammed right up against its broken trendline. I really just don't see a great future for a single-product company that counts on Americans wanting to spend a big fee every month to sit on their stationary bicycle.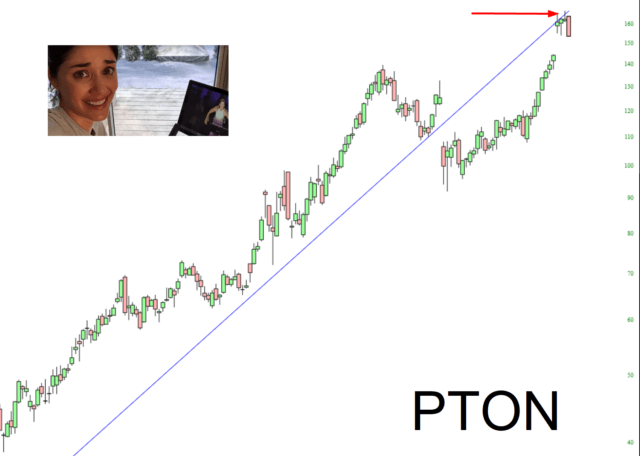 Peleton Chart.Original Article
Leave a comment