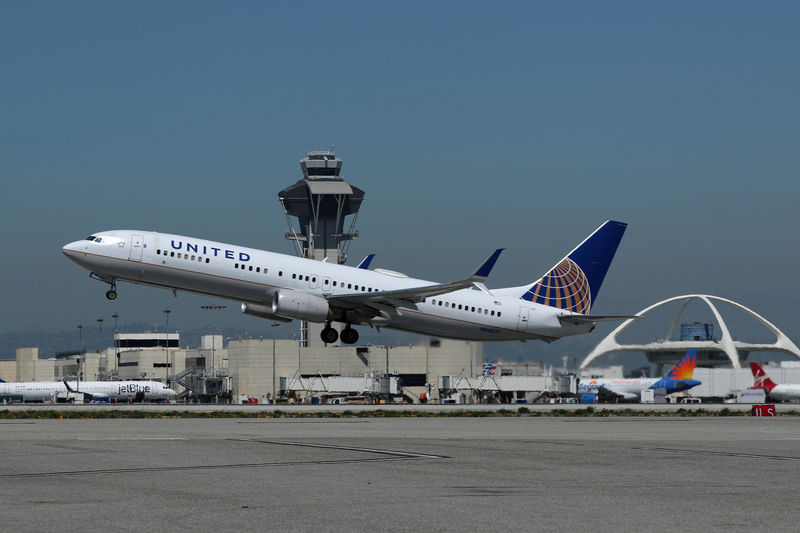 © Reuters.
By Dhirendra Tripathi
Investing.com – Shares of airline companies were healthy gainers in Monday's premarket trading as traders stepped up bets on economic reopening.
American Airlines (NASDAQ:AAL) was up over 4%, United Airlines (NASDAQ:UAL) 3% and Delta (NYSE:DAL) over 2%, after reports that Friday's passenger figures for U.S. flights were the highest since March last year. Airlines have been cautious in bringing back capacity so far, but may be tempted to quicken the pace of ramping up if a broadening vaccination campaign restores consumer confidence.
The impending arrival of checks from the latest $1.9 trillion stimulus being given by the Biden administration is also creating a favorable liquidity backdrop, both for flight tickets and for stocks.
Airline stocks have been among the hardest hit by the worldwide lockdowns that shut most parts of the economy and forced people to sit home. American Airlines however mapped out a path to future profitability last week as it sold records amount of debt to repay government aid.
Leave a comment