Eight years ago, when I bought my Tesla (which I still drive; 145,000 miles and going great!), I sung the praises of the company, which has now shot up literally 100 times the price when I first pointed it out. (P/E approaching 1700 at this point,). But I wanted to make a point about these nascent patterns of earth-changing companies. This is what Tesla (NASDAQ:TSLA) looked like when I first touted it:
Tesla Chart.
Nothing remarkable, is it? On a split adjusted basis, it spent all its time, month after month, meandering between $4.50 and $7 per share. Yawn. And this was during the firehose of liquidity that was being sprayed in equities. TSLA was, to put it simply a loser.
That changed very soon after my post, however. As you can see in the rightmost portion of the chart above, the stock at long last burst above its resistance line, and very importantly, it weakened soon thereafter and merely touched the horizontal. The metamorphosis of that line from resistance to support was proved. It never looked back, and it went on to a laughable and eye-popping 10,000% gain. Ten. Thousand. Percent.
I'm going to shut my eyes tight to the overall overinflated state of every stock on the planet right now and offer up some stocks which, while relatively young, have the same kind of impressive stock TSLA did. Will they go on to 10,000% gains. Oh, absolutely! C'mon, now. Nobody knows! But the cold fact of the matter is that TSLA didn't look like much eight years ago, but to a discerning eye, the chart had the right stuff.
So, at the risk of this perma-bear nailing a generational top by offering up a bunch of long ideas, I present these to you:
Uber Technologies Inc (NYSE:UBER):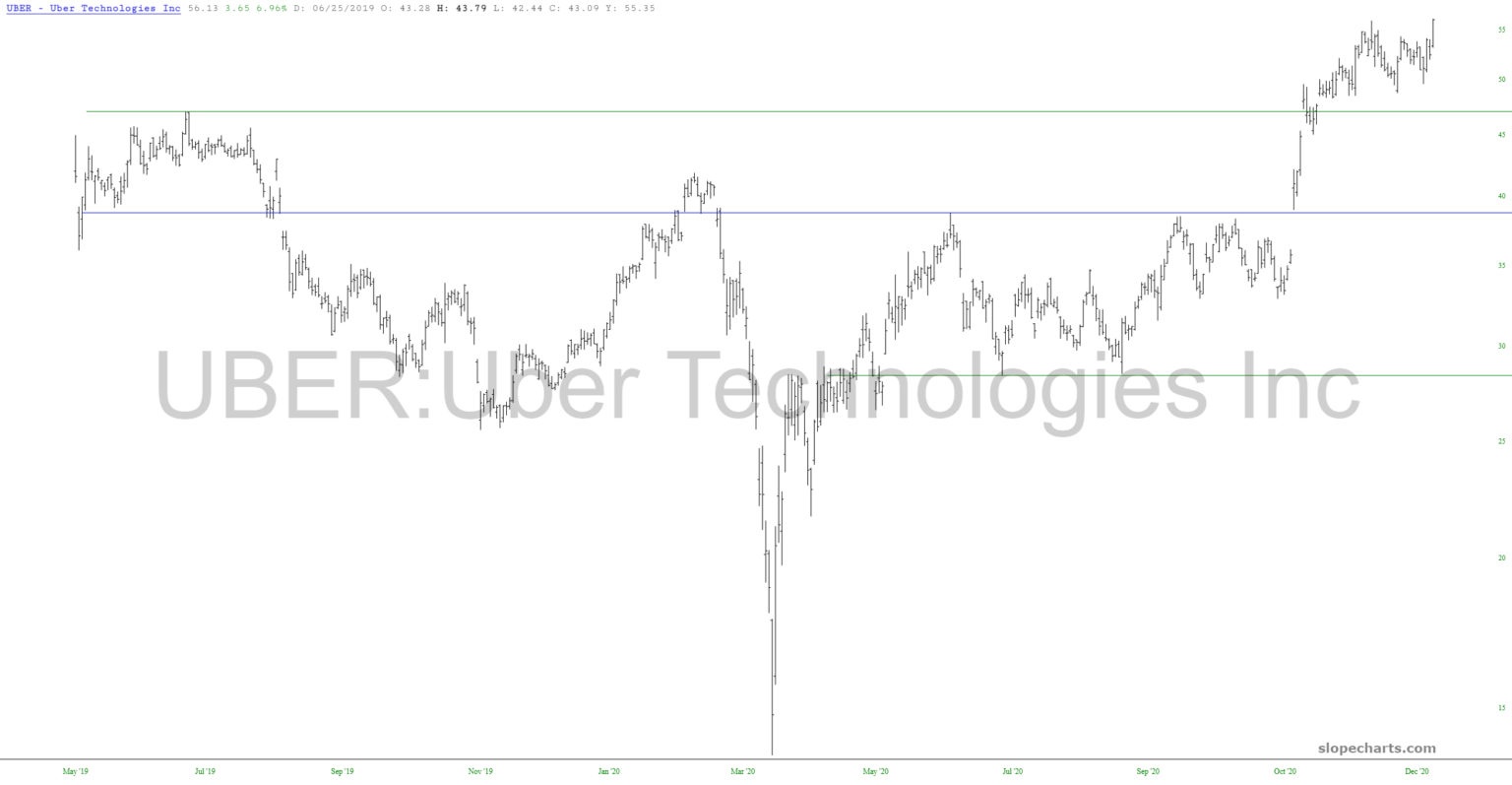 Uber Chart.
Crowdstrike Holdings Inc (NASDAQ:CRWD):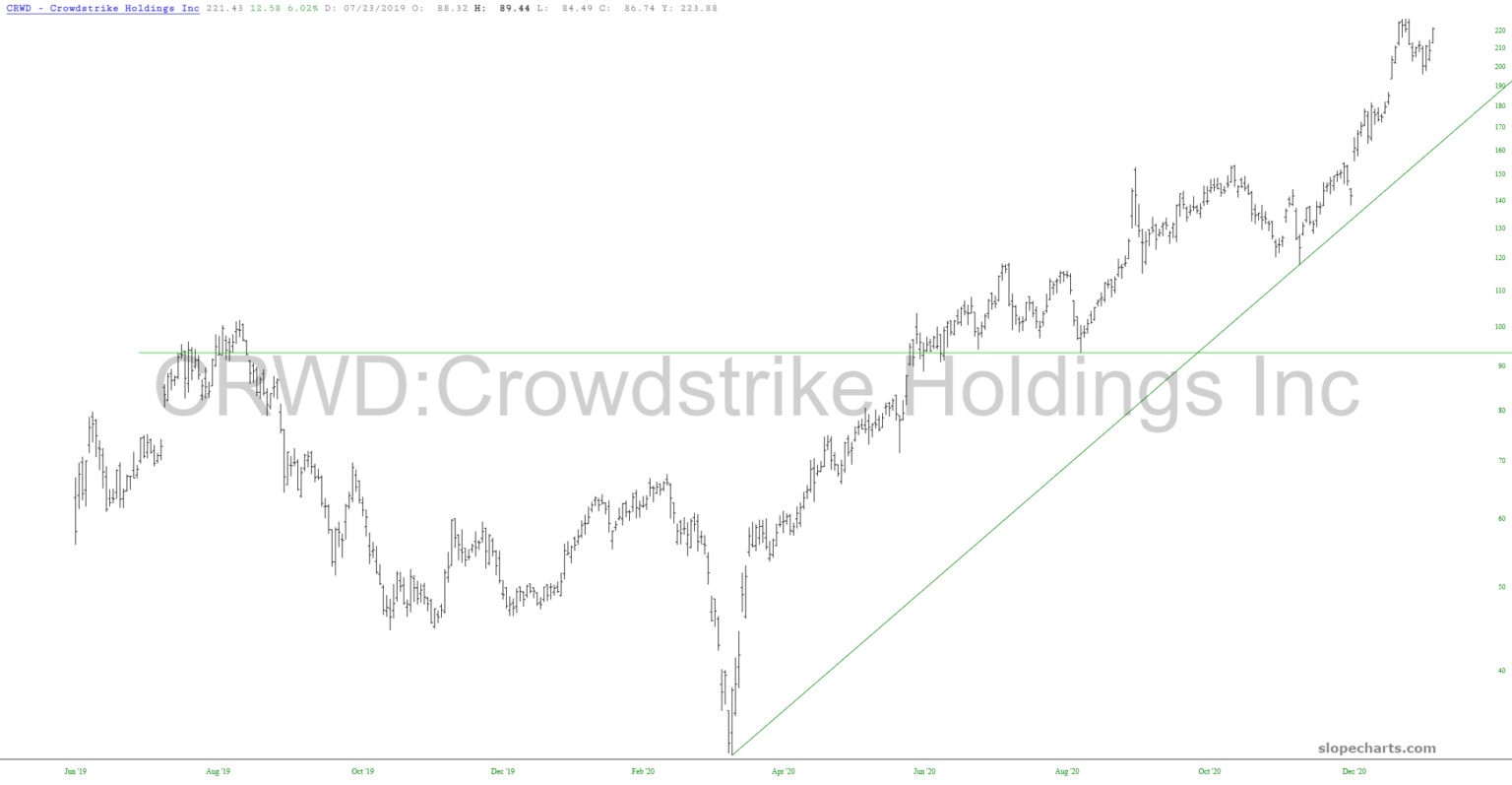 Crowdstrike Chart.
Crispr Therapeutics (NASDAQ:CRSP):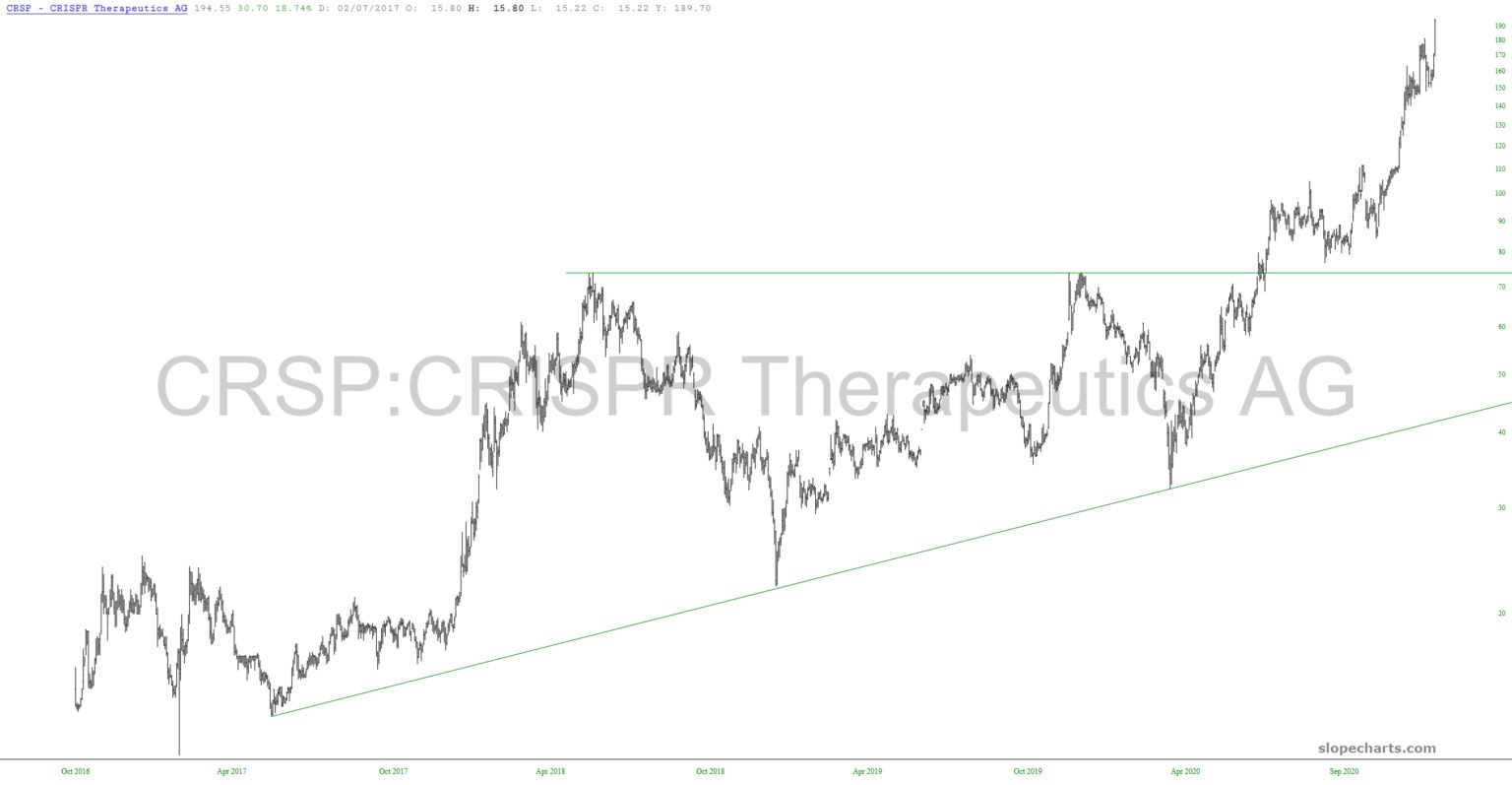 Crispr Therapeutics Chart.
Moderna Inc (NASDAQ:MRNA):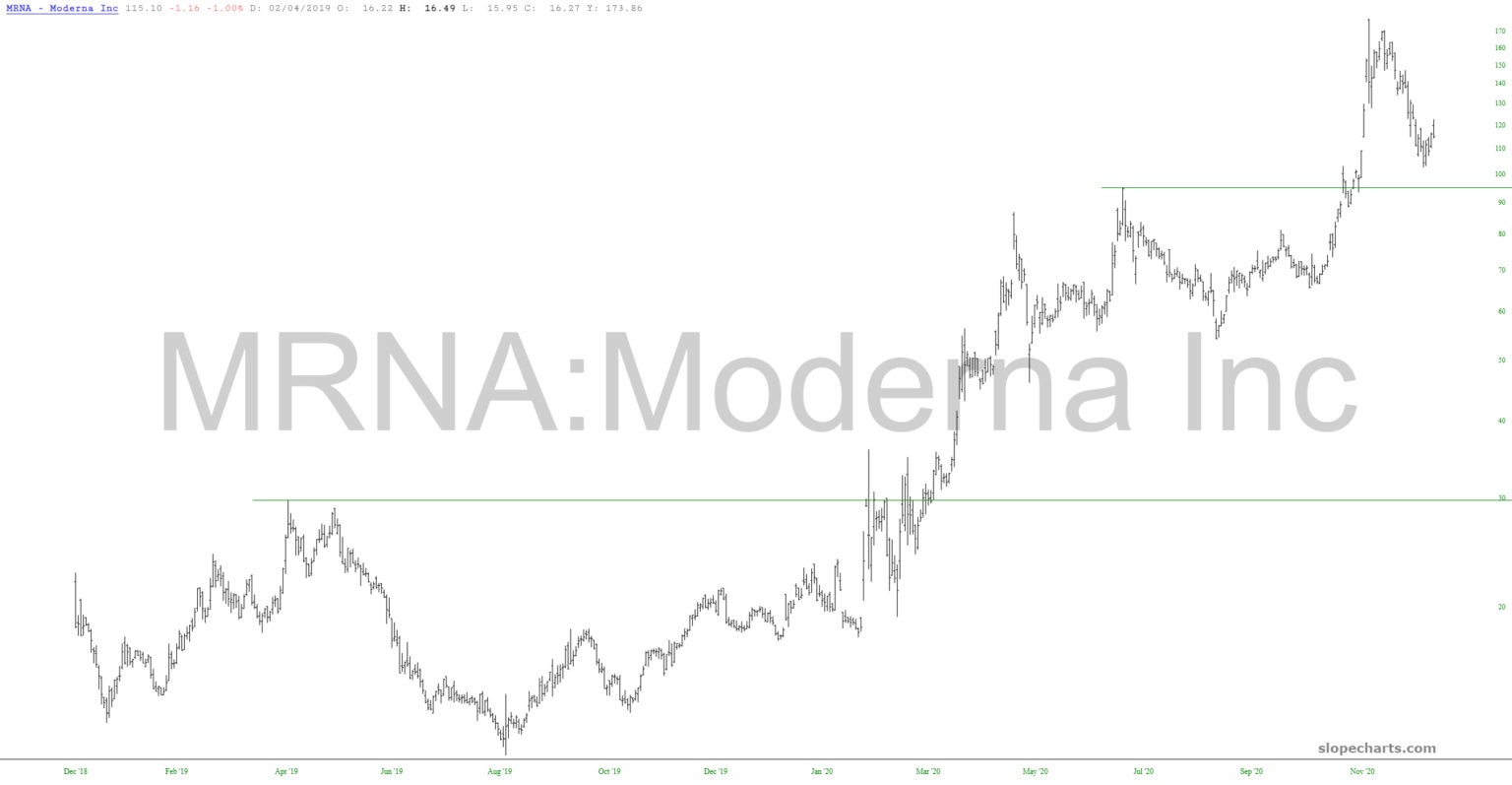 Moderna Chart.
Nio (NYSE:NIO):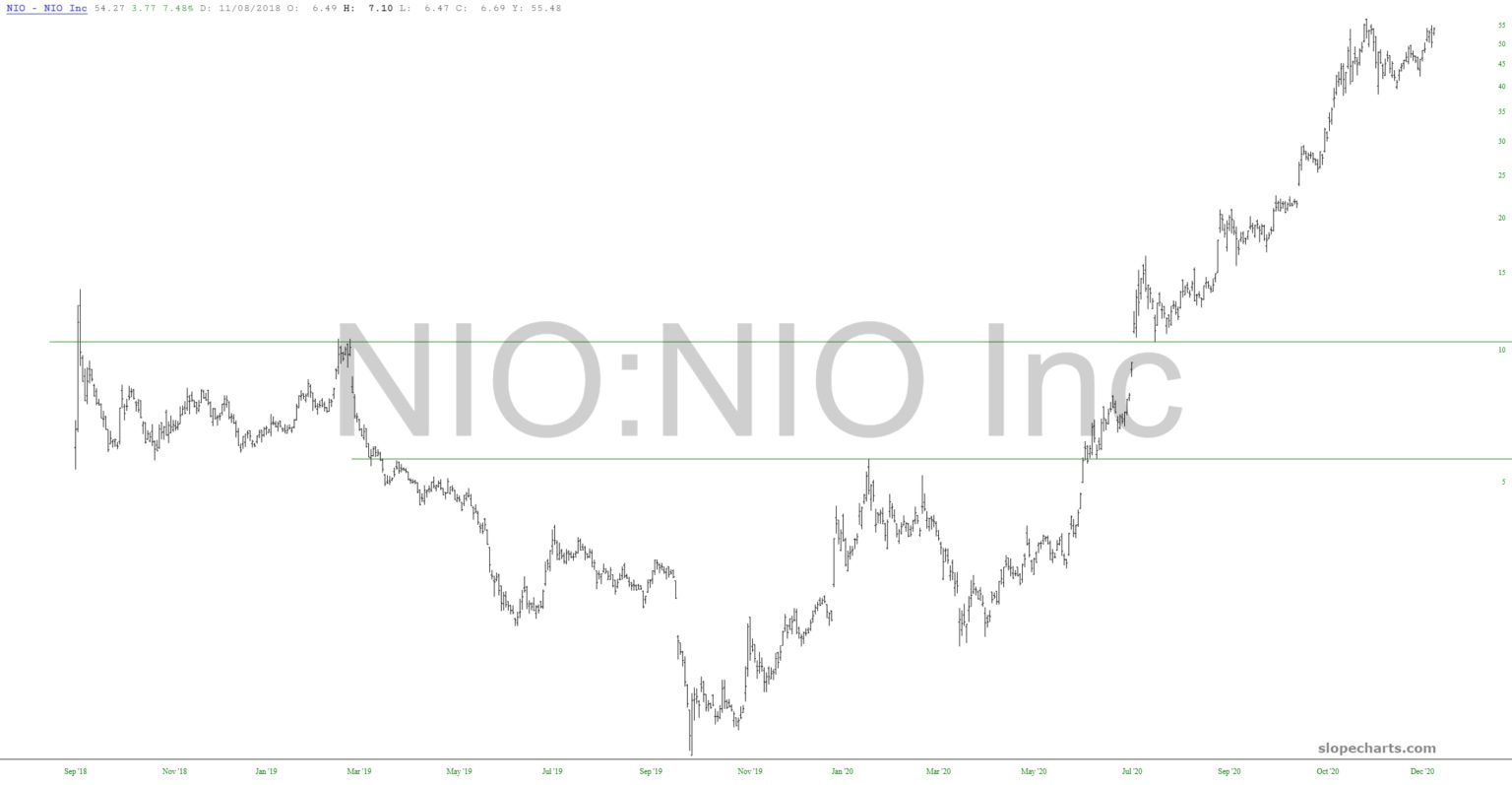 NIO Chart.
Sundial Growers Inc (NASDAQ:SNDL):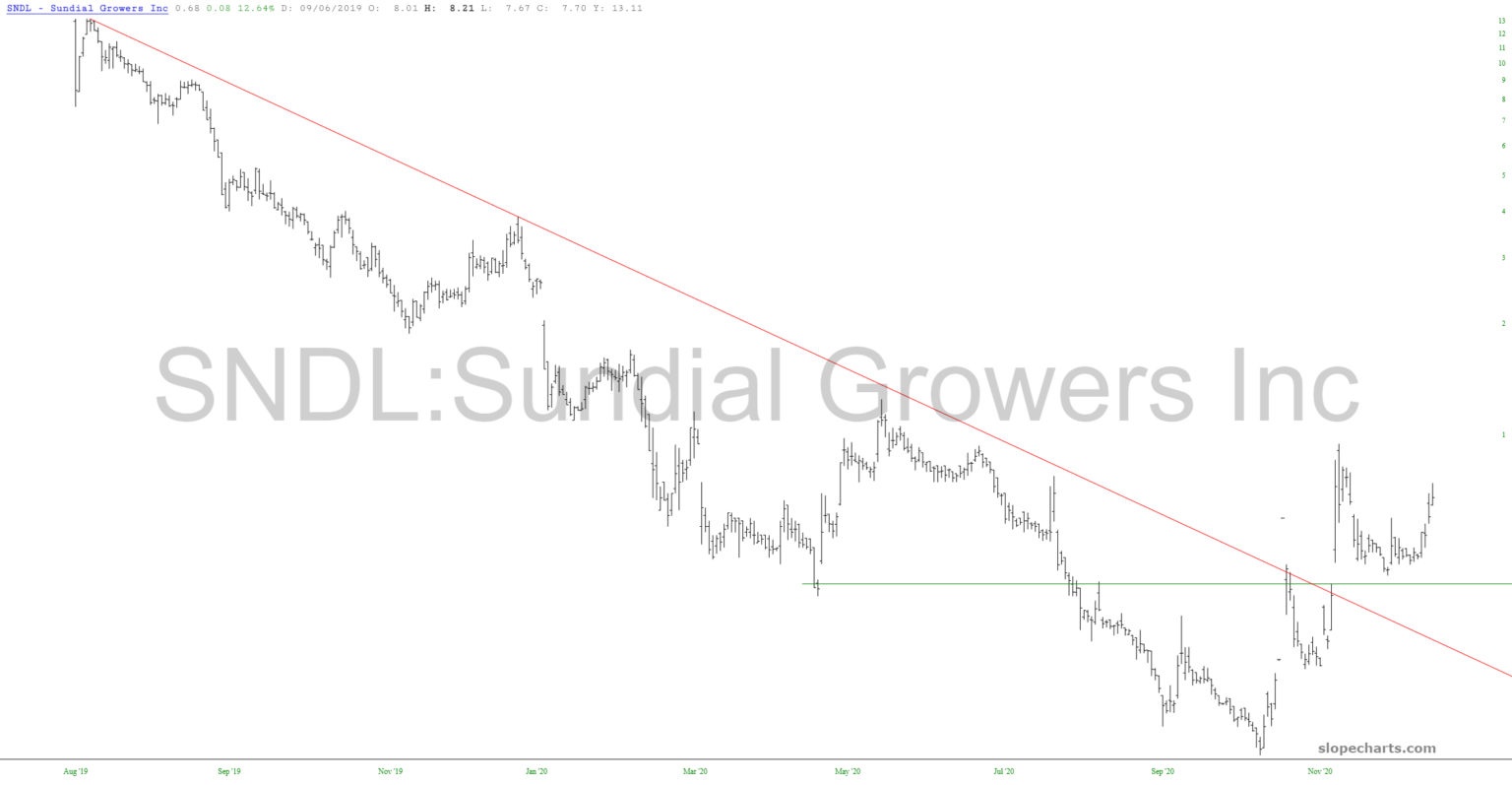 Sundial Growers Chart.
Shockwave Medical Inc (NASDAQ:SWAV):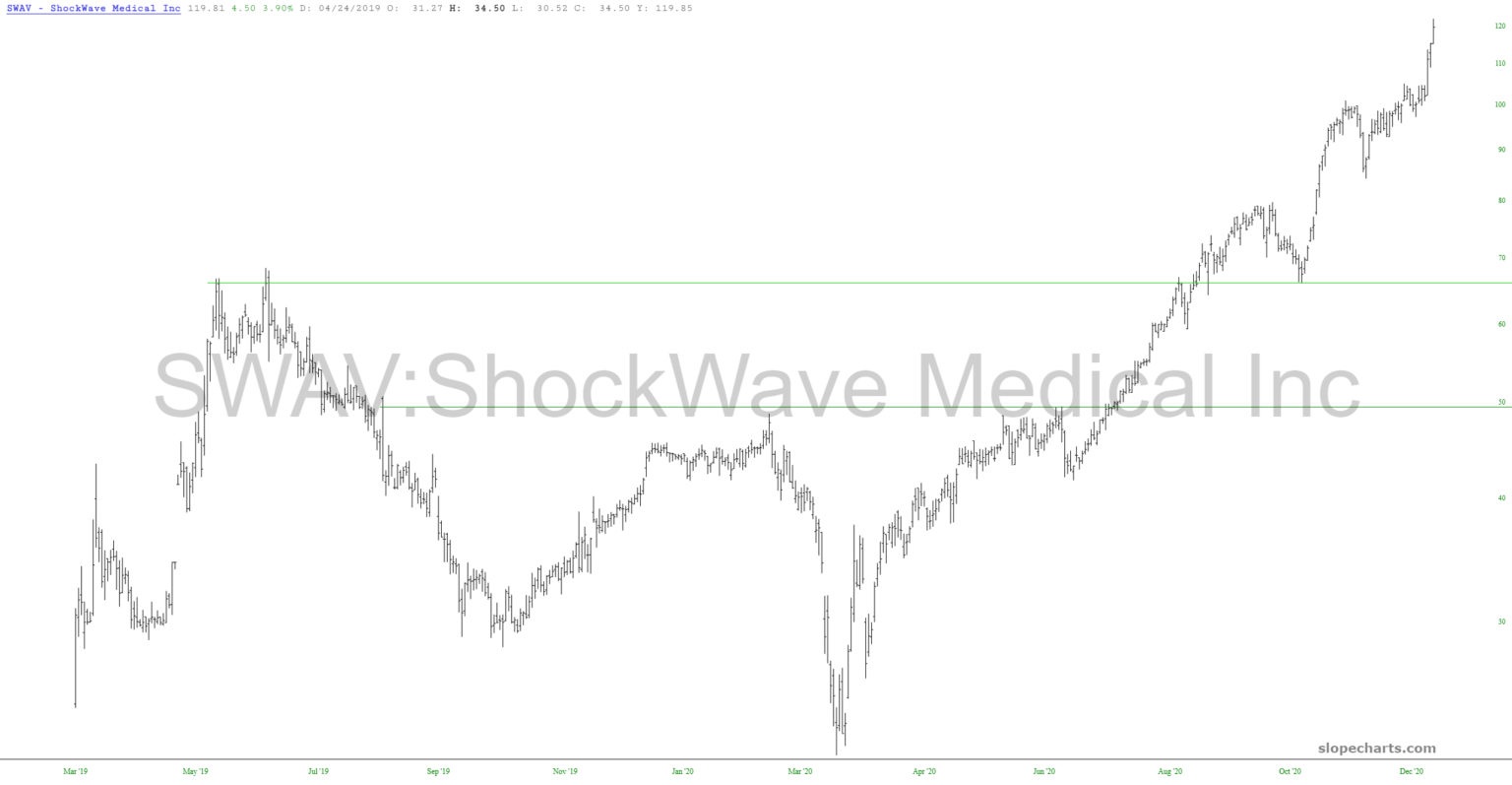 Shockwave Medical Chart.Original Article
Leave a comment