There was some interesting price-action in Netflix (NASDAQ:NFLX) Monday. This was the third bounce off of $475(ish) support since this summer. (Or the fourth or fifth bounce, depending on you choose to count it.)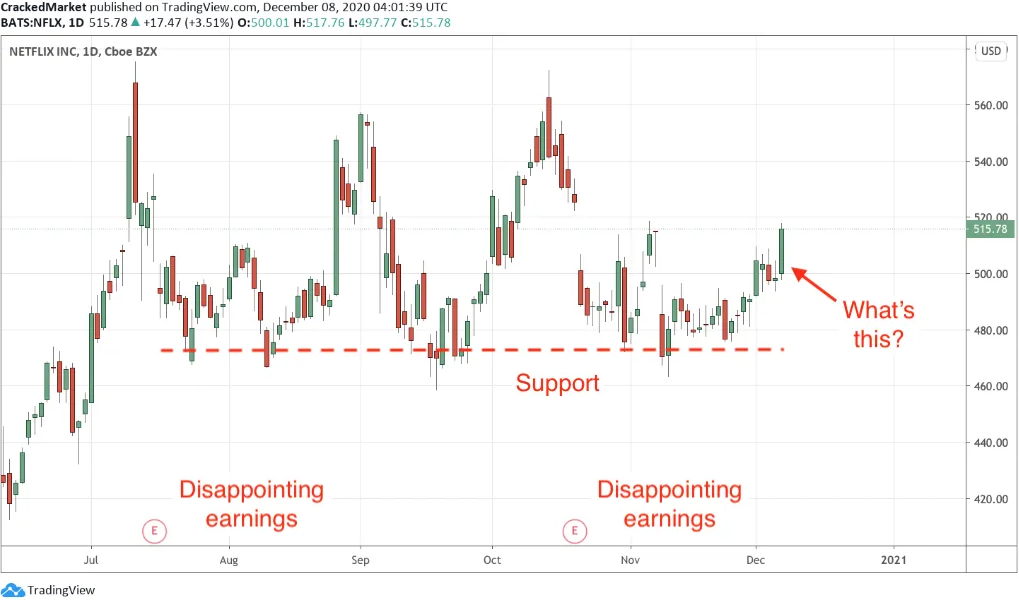 Netflix Inc Daily Chart
This resilience is all the more impressive since NFLX had two disappointing earnings reports during this period and the stock tumbled -6.5% and -6.9% the day after each earnings report. Yet here we stand, still within 10% of all-time highs.
Bad news and a resilient stock? That's a textbook case for a stock that wants to go higher.
Anything that refuses to go down will eventually go up. And right now, NFLX is acting like it wants to go back to the highs. And if it gets back to the highs, expect it to keep on going.
This is buyable with a stop under $500. If it keeps rallying, great, move our stops up and see where this move takes us. If it stalls and retreats for the 4th time, no big deal, we sell at our stop and try again next time.
As always, start small, get in early, keep a nearby stop, and only add to a trade that is working.
Leave a comment