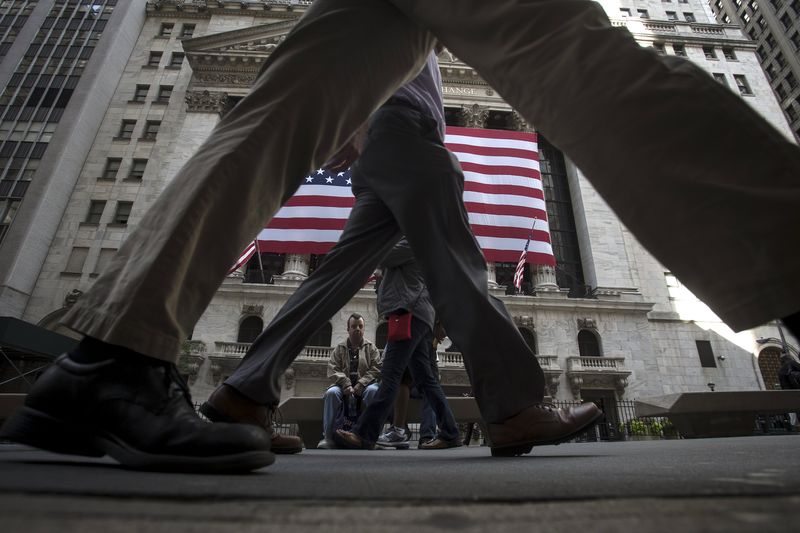 © Reuters.
By Geoffrey Smith
Investing.com — U.S. stock markets opened at fresh record highs again on Friday, set to round off a remarkable week on a high note despite the drama in Washington DC and the weakest labor market report in eight months.
By 9:40 AM ET (1440 GMT), the Dow Jones Industrial Average was up 76 points, or 0.2%, at 31,117 points. The S&P 500 was up 0.4% and the Nasdaq Composite was up 0.7%. All three had closed at record highs again on Thursday.
The market took in its stride figures showing that the economy lost 140,000 jobs in December. The development had been largely anticipated after private payrolls processor ADP's report on Wednesday, and market participants were mollified by a big upward revision to November's hiring numbers.
The risks to the economy from a sharp rise in unemployment appear to have been reduced in the near term by the Democrats' victory in Georgia's two Senate runoff elections. Their consequent control of the upper chamber means that the incoming administration of Joe Biden will have less resistance to replacing the incomes of those who find themselves out of a job due to Covid-19.
Leave a comment