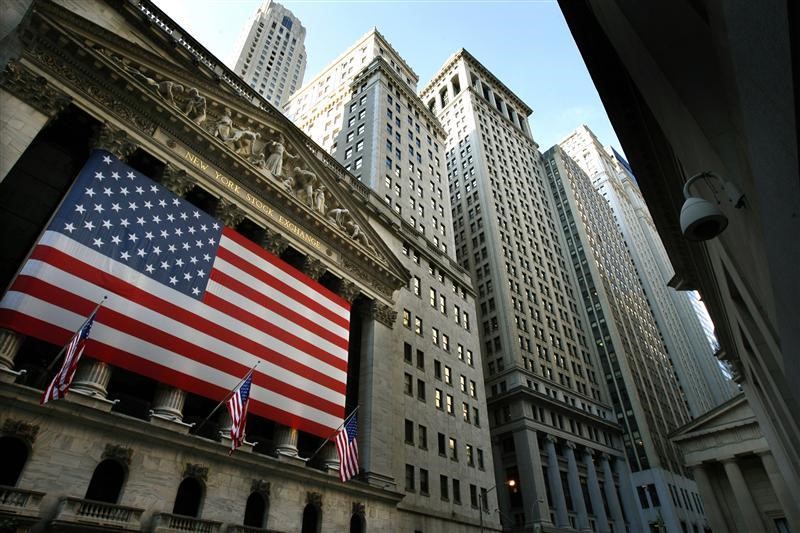 © Reuters.
By Geoffrey Smith
Investing.com — U.S. stock markets opened lower on Wednesday as the vaccine-fueled rally of recent days ran out of steam, President-elect Joe Biden cooled hopes for an early end to the trade war with China, and fresh data indicated that the economy slowed in November under the pressure of the latest wave of the pandemic.
By 9:45 AM ET (1445 GMT), the Dow Jones Industrial Average was down 126 points or 0.4% at 29,698 points. The S&P 500 was down 0.4% and the Nasdaq Composite was also down 0.4%.
Payrolls processor ADP reported that private-sector payrolls rose by only 307,000 in the month through mid-November, well below the 410,000 gain expected. On a brighter note, October's numbers were revised up to 404,000 from 365,000.
The numbers strike a downbeat tone ahead of the official government labor market report on Friday.
The New York Times had earlier cited Biden as saying in an interview that he would leave the existing import tariffs on Chinese goods in place for now and signaled a hard line against Chinese abuses in the field of trade and industrial espionage. The comments, which were at odds with the non-confrontational approach taken while he was Vice President, suggested that there will be no quick improvement in relations between the world's two largest economies.
The momentum of the Trump administration's more hardline policy was in evidence as the House of Representatives prepared to pass a bill requiring Chinese companies to delist from U.S. exchanges if they fail to satisfy U.S. audit requirements.
The bill's arrival in the House triggered a sell-off in some Chinese tech stocks that had in any case appeared ripe for profit-taking after a violent rally in recent weeks. Electric car make Nio's (NYSE:NIO) ADRs fell over 12% at the open but recovered to be down only 6.1% by 9:45 AM ET. Other EV companies' ADRs also suffered, with Li Auto (NASDAQ:LI) falling 4.8%, Xpeng (NYSE:XPEV) falling 4.6% and China Automotive (NASDAQ:CAAS) falling 8.1%.
Tesla (NASDAQ:TSLA) stock, meanwhile, fell 3.9% after an internal e-mail from Elon Musk claimed that the stock could fall sharply if the company failed to get its costs under control.
"Investors are giving us a lot of credit for future profitability but if, at any point, they conclude that's not going to happen, our stock will immediately get crushed like a souffle under a sledgehammer!" CNBC reported the e-mail as saying.
Tesla stock is still within touching distance of the all-time high it hit earlier this week in anticipation of its inclusion in the S&P 500.
Leave a comment