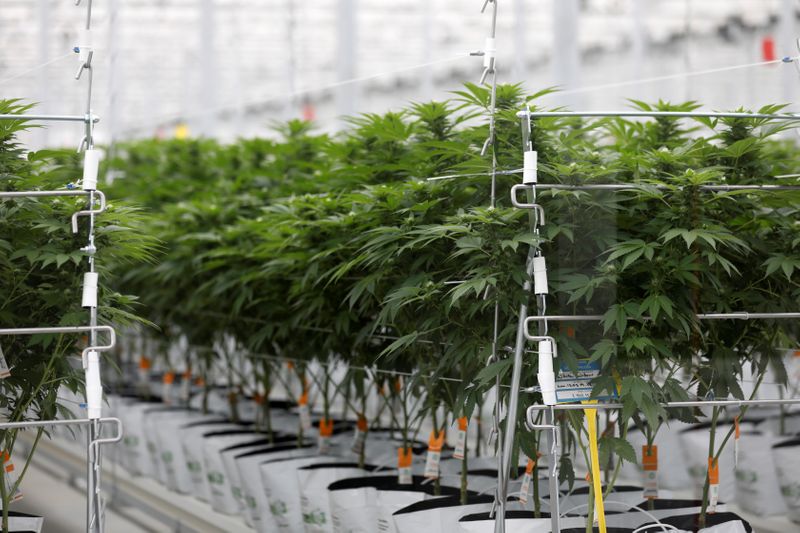 © Reuters
By Yasin Ebrahim
Investing.com – Tilray jumped in after-hours trade Wednesday after the marijuana producer reported fourth-quarter results that markedly beat expectations on strong demand from abroad.
Tilray (NASDAQ:TLRY) jumped more than 14% in after-hours trade.
The company reported a Q4 loss of 2 cents per share on revenue of $56.56 million, much improved from the $2.14 loss per share and revenue of $46.9 million seen last year. That was also ahead of analysts consensus forecasts for a loss of 14 cents a share on revenue of $56.0 million.
The beat on the top and bottom lines were led by its cannabis business, with sales rising 46% to $41.2 million, mainly driven by the acceleration of international medical sales, up 191%, and Canadian adult-use sales, up 49%.
"Canadian medical sales grew 26% and there were no bulk sales to other license producers. Hemp segment revenue decreased 18% to $15.3 million (C$20.5 million) primarily due to a shift to private label product with a large customer and the impact of COVID-related changes to consumer shopping patterns," the company said.
Total cannabis kilogram equivalents sold decreased 54% to 6,901 kilograms from 15,039 kilograms in the prior year's fourth quarter, but the average cost per gram sold increased 37% to $3.24.
The surge in Tilray post-market close lifted other cannabis stocks higher. Aphria (NASDAQ:APHA), Canopy Growth Corp (NASDAQ:CGC) and Aurora Cannabis Inc (NYSE:ACB) were all sharply higher.
Cannabis stocks have been on a wild ride of late, going on a Reddit-fueled rally earlier this month, before giving back some gains. The stronger quarterly results from cannabis producers of late, however, will likely add further conviction for Redditors to hold, or "diamond hands," the cohort of cannabis stocks.
Leave a comment