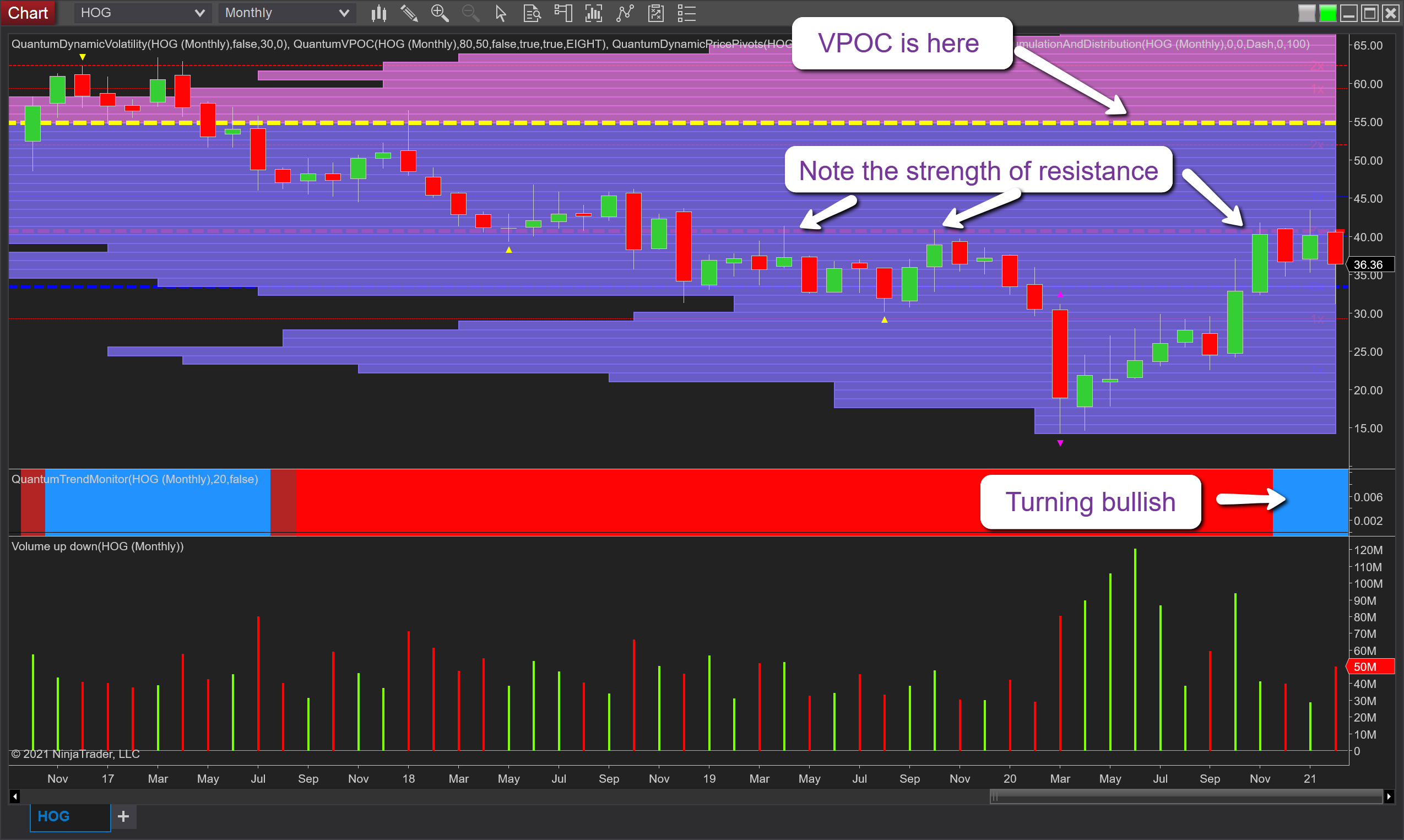 HOG Monthly Chart
If you're not familiar with the ticker HOG, it's one I love for two reasons. First, it's cool, and second, the ticker represents the most iconic of motorbikes the Harley-Davidson (NYSE:HOG).
But what about the opportunity it presents as an investment? For this, we need to take a look at the monthly chart.
It could be said that 2020 was the road to recovery for the stock, with the share price rising throughout the year from the volatility trigger in March, accompanied by good volume. The stock rose from $15 and on towards the $40 per share level by year-end which is where it has remained thus far in 2021.
Iit's not difficult to see the reason why the price has stalled given the very strong price resistance at this level that is capping off every rally which targets this level, the most recent of these being in November, December, January and possibly now again this month. This level is marked by the accumulation and distribution indicator for NinjaTrader which creates this automatically, but more importantly, each time it has been tested and held, the line thickens.
So the reason this stock is on my watchlist is for precisely that reason. If and when we see a breach of this level it will create a very solid platform of support and could then offer investors the opportunity to see the price rise towards the VPOC at $55 per share as denoted with the yellow dashed line.
In other words, a potential $15 price move higher, after which it is the volume on the VPOC histogram which would be acting as resistance.
Leave a comment