This is a world where more and more people will need to rent rooms in their homes to make ends meet. Indeed, corporations like Airbnb (NASDAQ:ABNB) stand to benefit.
However, a number of 2020 IPOs have catapulted more than 100% on the first day of trading. This has occurred despite overvaluation at the initial offering price. Shares of Airbnb were no exception.
What's going on? Large portions of the investment community are buying shares of names regardless of price or realistic earnings prospects. It's every bit as ridiculous as the dot-com frenzy in 1999.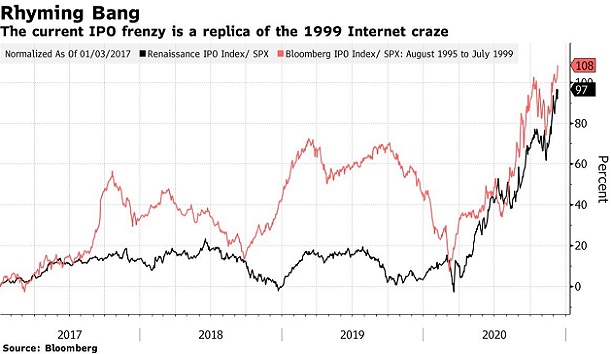 Current IPO Frenzy
Is there an alternative? Government bonds across the globe yield less than inflation. In quite a few instances, negative nominal yields guarantee loss of principal. At present, there's $18 trillion in negative yielding debt.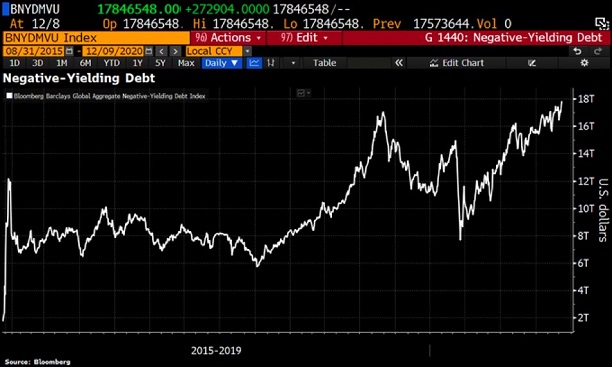 BNYDMVU Index
Perhaps ironically, those who may not have the stomach for stock volatility are seeking "safety" in the debt of junk-rated companies. Many of these corporations could go bankrupt in the current recession or the next recession.
That hasn't derailed "safe haven seekers" from acquiring junk. Their actions have pushed junk bond yields to record lows.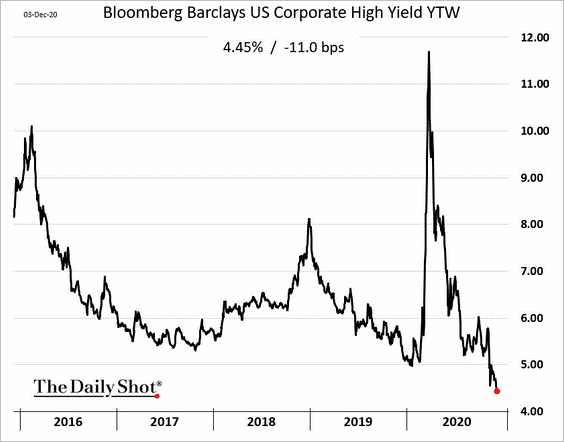 Bloomberg Barclays US Corporate High Yield YTW
The best way to describe the current era? The New Abnormal.
Leave a comment