Teck Resources (NYSE:TECK) is another stock I have had on my watchlist for the last few months, and since the move away from the volume point of control on the weekly chart at $10.50 has been progressing steadily higher. The key buying for the stock over the last few weeks occurred during mid to late October as the buyers moved in strongly on each reaction lower, creating the deep lower wicks on high volume. Last week's candle pushed the stock to $16 per share on good volume, so now it's time to consider where next.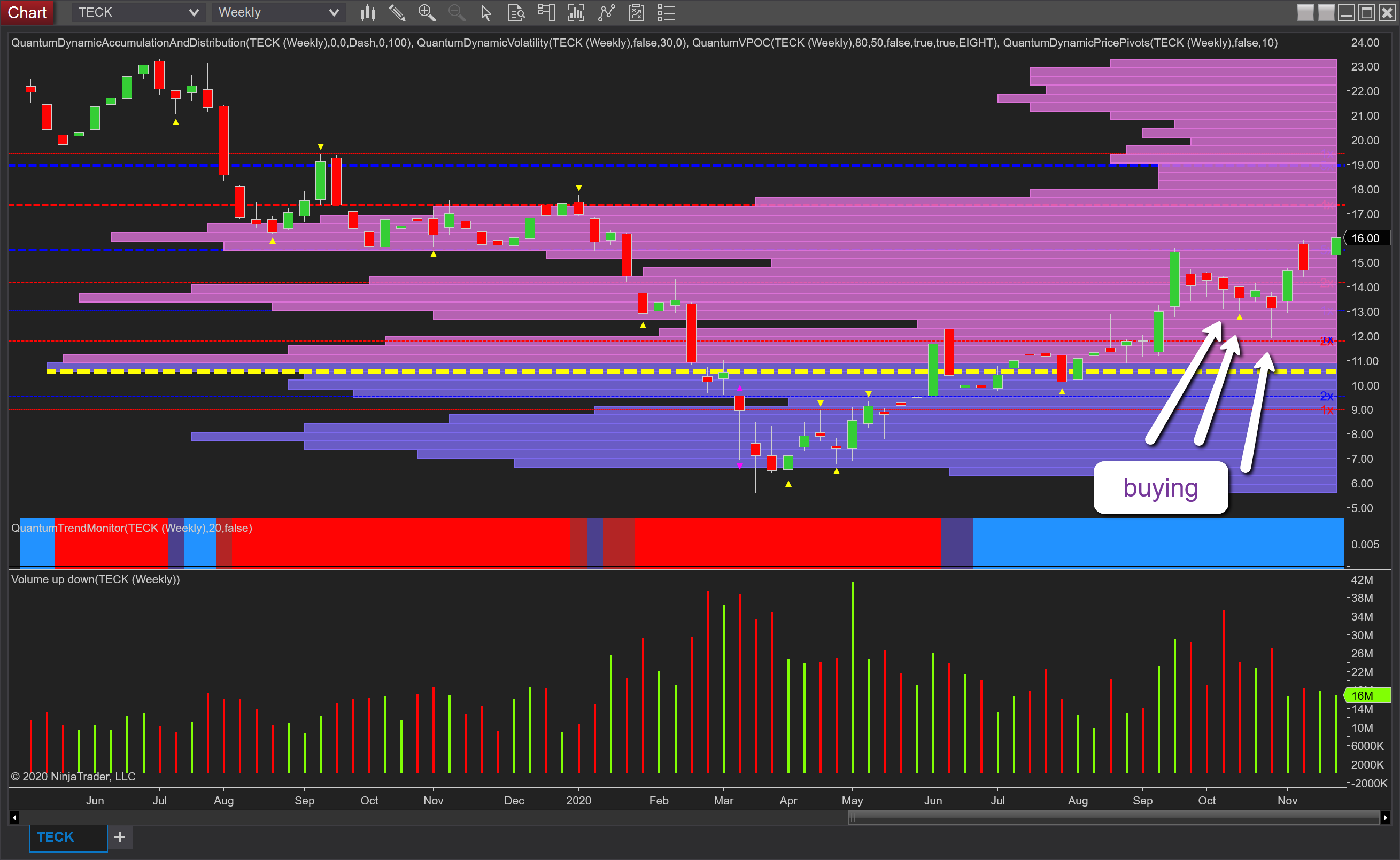 TECK Weekly Chart
First, we have a strong level of price resistance now ahead at $17.25 per share and denoted with the red dashed line with a further significant level at $19.00 per share in blue. So two key price based levels of resistance will come into play in due course. Second, and on a more positive note, volume falls away dramatically once the first of these levels is breached and so we can expect to see a move above $19 per share with relative ease.
So in the short term expect to see the stock test the two areas of price-based resistance, and once the second of these is cleared at $19 per share this one is likely to take off again and on towards $24 per share and beyond.
Leave a comment